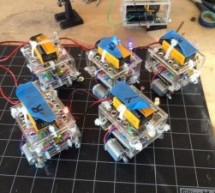 A growing branch of robotics research is the study of swarm organization, emergent behavior and artificial intelligence through the use of autonomous robotic agents. In this Instructable, I'm going to walk you through a one week project that I created as part of my Masters Architecture studies at theCalifornia College of Arts in collaboration with Prerna Auplish. The studio, run by Jason Kelly Johnson and M ...
Read more

›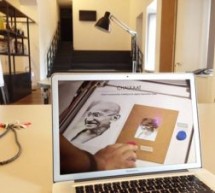 CNC/Laser cutters are invariable tools of modern day fabrication and there are a lot of open source DIY laser cutter projects that you can make. They are now being widely used in industrial applications at a more personal and mass consumer level. But the cutters today have an indirect interface involving external computers. I can explain this better with an example. Imagine you want to cut a leather bracele ...
Read more

›
A few years ago I saw an Instructable where Groover had used a pair of DVD-RW drives to make a pocket laser engraver. Inspired by the idea, driven by the recent purchase of a full-sized 50 watt CO2 laser cutter, and roused by the launch of the Microcontroller contest I took the decision to have a crack at making my own mini laser engraver. I have called the project the MicroSlice. What are the features of t ...
Read more

›