Have you ever felt like creating one of those city street time lapses that you see on the internet or recording the blooming of a flower through a time lapse or maybe create a night sky panorama of the milky way drifting in the background? Well, now you can do so with your own custom made and designed intervalometer. Some DSLR's have an intervalometer inbuilt but they usually limit you to a few photograph p ...
Read more

›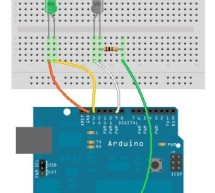 Practicing the art of time-lapse photography without an intervalometer is doable, but not particularly efficient. And while any decent photo equipment store will be happy to sell you one, you can go the DIY way and build your own intervalometer based on the excellent Arduino platform. Theoretically, building an Arduino-based intervalometer is as easy as connecting an infrared (IR) LED to the ...
Read more

›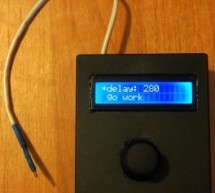 This intervalometer used infrared LED To built intervalometer you need: Arduino Nano (or Arduino-compability). I used Nano V3 Serial LCD Joystick Module IR Led and resistor ~200 Ohm Switch Push Button Plastic enclosure Battery 9V Schematic is very simple Step 2: Connection Serial LCD has 4 output: GND, VCC, SDA, SCL. SDA (data) connect to Arduino Analog In 4, SCL (clock) connect to Analog In 5. Vcc connect ...
Read more

›