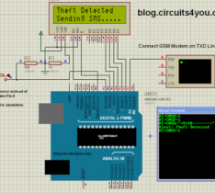 This project has GSM technology and anti-theft system using PIR motion detection. Whenever Motion is detected it sends the SMS on predefined mobile number. We have connected PIR Motion sensor with this project. GSM based home security system with SMS alert, it uses PIR Motion Sensor, GSM Modem and 16x2 LCD is used to display system status,  It Sends SMS through GSM modem that is attached to Serial Rxd and T ...
Read more

›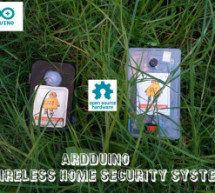 In this project I will discuss how you can make a cheap wireless home security system.Though during starting of this project the main objective was only for security alarm but later I found this device can be used to solve several problems.These are the few practical problems which I have faced in the past : 1. Few years ago my friend's new bike was stolen from the parking premises of our apartment. 2. Mang ...
Read more

›
A home security and video monitoring breakthrough. Security and privacy, without the monthly fees. Controlled directly from your mobile phone or tablet, CamPoint is a unique device that connects wirelessly with security cameras to make them smart. Experience the peace of mind that having security and  privacy brings. Why CamPoint is unique CamPoint harnesses the latest video home security technology and let ...
Read more

›