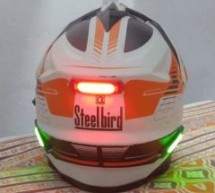 Motorcyclist Adnan Khan has decided to use a little Arduino programming and microcontroller hardware to create helmet signalling lights that are linked to the indicators on his motorbike providing other road users with plenty of notification on what is next manoeuvre will be. Watch the demonstration video below to learn more about the project which uses an Arduino Uno integrated into the motorbike signallin ...
Read more

›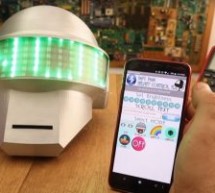 You may not be French, and you may not have had a series of hit records, but you can still have the blinky LED helmet, thanks to this build from [Electronoobs]. They have put together a neat Daft Punk helmet built from 3D printed parts, an Arduino, a Bluetooth module, a string of WS2812 addressable LEDs and a simple app. The helmet itself is 3D printed, and the Arduino, Bluetooth, and battery are mounted in ...
Read more

›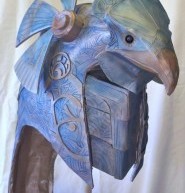 I love the movie Stargate and when I first saw it I immediately knew I wanted to make one of the super cool Horus guard helmets. I had sketched multiple designs over the years and figured out several different methods for building it but rejected them all for one reason or another- usually due to cost or complexity of construction. Since I wanted this to be a costume helmet my requirements were that it be l ...
Read more

›
The Internet has become a pretty good mask to portray yourself as anything you want. This includes hiding your true emotions when posting facebook statuses, IMing someone, or sending emails (like telling you're boss they are awesome when they are really a jerk). But what about talking to someone in real life? How do you hide yourself then? That's where the Emoticon Helmet comes in. The person that you're ta ...
Read more

›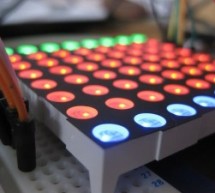 For my 30th Birthday I decided to have a D-Themed costume party, my girlfriend Kylie and I decided that we would go as Daft Punk. The costumes were quite involved to make, but we had lots of fun and they looked great! We used a lot of resources from the internet, including a great article on how to stitch EL wire into clothes that I found here: http://www.instructables.com/id/how-to-add-EL-wire-to-a-coat-or ...
Read more

›