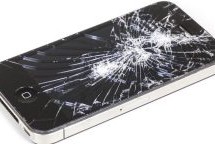 Most of smartphones parts are made of silicons and other compounds, which are expensive and easily-breakable. This problem is making all of smart devices manufacturers looking for stronger and cheaper solutions. By combining a set of materials, a group of researchers have successfully discovered a new material which could finally finish the disaster of cracked smartphone and tablet screens. The research gro ...
Read more

›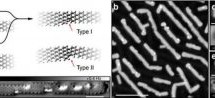 Abstract The use of graphene in electronic devices requires a band gap, which can be achieved by creating nanostructures such as graphene nanoribbons. A wide variety of atomically precise graphene nanoribbons can be prepared through on-surface synthesis, bringing the concept of graphene nanoribbon electronics closer to reality. For future applications it is beneficial to integrate contacts and more function ...
Read more

›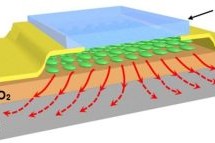 A new study about "Reduction of overheating of 2D materials" published in the Journal of Advanced Materials. The work put behind the study is credited to the researchers at the University of Illinois at Chicago College of Engineering. By joining together two-dimensional materials used in nanoelectronic devices between their three-dimensional silicon bases, they formed an ultrathin layer of Aluminium Oxide w ...
Read more

›
LAKE WALES Fla.—Graphene is easily grown with chemical vapor deposition (CVD) on copper foil, but a simple way of etching out the necessary circuit patterns and transferring them to a non-metallic substrate has eluded engineers. Now researchers at the University of Illinois (Urbana-Champaign) claim to have a one-step room temperature process for quickly patterning and transferring graphene circuits to flexi ...
Read more

›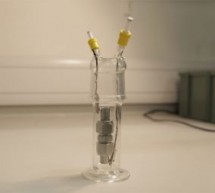 Although scientists are still working toward replacing lithium-ion (Li-ion) batteries with lithium-air (Li-air), or lithium-oxygen, batteries, researchers at the University of Cambridge have developed a lab-based demonstrator of such a battery. It is safe to say we still have another decade before we can begin to utilize such powerful batteries as scientists work to make sure it is stable enough for widespr ...
Read more

›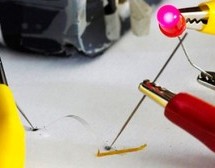 Researchers have successfully transferred monolayer graphene to fibers commonly used in the textile industry. The transparent, flexible material could one day be used to create embedded wearable electronics, such as phones, fitness trackers or MP3 players. Not only is graphene strong and flexible, but it's also the thinnest substance capable of conducting electricity, giving it huge potential for use in sma ...
Read more

›