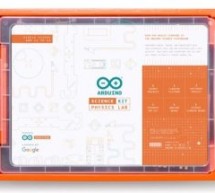 Google and Arduino have joined forces to launch a new Arduino Education Science Kit designed for students between the ages of 11 and 14. The new Arduino kit has been created to provide a hands-on experience allowing them to explore forces, motion, and conductivity. The Arduino Science Kit Physics Lab supplant in a hard case together with a MKR WiFi 1010 and all the parts needed to assemble and carry out the ...
Read more

›
This project describes how you can build a mobile real time GPS tracker with integrated Google Maps. I began this project mainly to see if I can integrate all the different pieces of hardware and software to make a workable solution, and it took some time, but finally when everything was said and done, it looked pretty cool. I tore down everything and rebuilt it from scratch, making detailed notes and docum ...
Read more

›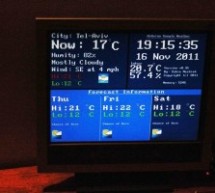 In this project, I am using an Arduino board to show forecast of the weather from Google Weather service on a VGA screen. The display is obviously graphical one, with icons and some colorful text. It is one of those gadgets I wanted to have for some time now – A weather forecasting display that is there just like the wall clock. Yes I know you got nicer looking things on your angry-birds machine... I simply ...
Read more

›