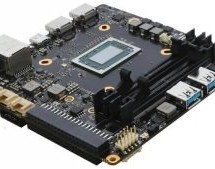 One thing technology has taught us in the last few years, is the so-called powerful devices of yesterday, will not match the devices of today or tomorrow and this is something that is transcending in the hardware industry. Maker's board have seen a drastic improvement ever since the first Arduino and the Rasberry Pi Single Board Computer were launched. Startups, makers, engineers and even the big corporatio ...
Read more

›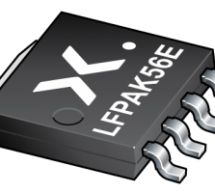 A MOSFET known as a metal-oxide-semiconductor-field-effect transistor is a special type of field-effect transistor which has an insulated gate where in this case the voltage determines the conductivity of the device. Just like conventional transistors, they are also used for switching and amplifying signals. MOSFETs are now more commonly used in digital and analog circuits than BJTs (bipolar junction transi ...
Read more

›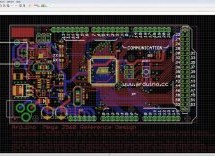 This is the next part of "MAKING YOUR FIRST PRINTED CIRCUIT BOARD – GETTING STARTED WITH PCBWAY [Part 1]" Series. Designing your PCB When you design your first PCB, there will be several steps that you will need to take before you sent the design files off to the manufacturer for manufacturing. Create The Schematic When creating the schematic in any of the programs mentioned in part 1, remember to dou ...
Read more

›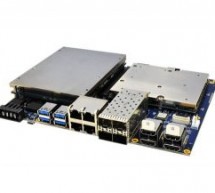 Connect Tech Inc's V7G System, which is also listed as the "COM Express Type 7 + GPU Embedded System", is the first Xeon-D based SBC-like product. The V7G houses a 5th Gen "Broadwell" Xeon-D based COM Express Type 7 module and it can house three Nvidia Pascal-driven graphics boards. No OS support was listed yet, but it is expected to work with Linux or Windows. This 216 x 164mm footprint system can drive 4x ...
Read more

›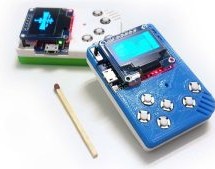 What is part way between a printed circuit board and a rats-nest of point-to-point wiring? We're not sure, but this is it. [Johan von Konow] has come up with an inspired solution, 3D printing an Arduboy case with channels ready-made for all the wires. The effect with his 3DPCBoy is of a PCB without the PCB, and allows the console to be made very quickly and cheaply. The Arduboy — which we originally looked ...
Read more

›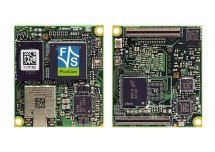 F&S Elektronik Systeme has unveiled its 40 x 35mm "PicoCore MX8MM" module which runs Linux on a quad-A53, 1.8GHz i.MX8 Mini with up to 8GB LPDDR4 and 32GB eMMC plus WiFi/BT, a GbE controller, PCIe, and optional -40 to 85°C support. The PicoCore MX8MM is a i.MX8M variant with lower video resolution, but a faster clock rate. The PicoCore MX8MM has the same 40 x 35mm footprint as other F&S PicoCore mod ...
Read more

›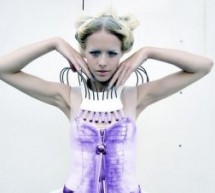 What Does Fashion Lack? "Microcontrollers" I always answer - and it's TRUE! It makes your garments SO much more interesting, interactive and communicative as soon as you add some INTELLIGENCE to it. But which ones are on the market? I started a little research on available on some of the hottest SMALLEST boards at the moment: If you have any recommendations - please feel free to help me with my ...
Read more

›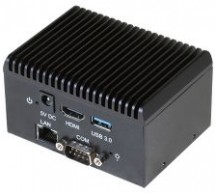 (Taipei, Taiwan – October 4, 2018) – AAEON, a leading developer of advanced IoT solutions, releases the UPC-GWS01, the world's smallest x86-based industrial computer. Just 91mm x 67mm x 55.2mm in size, the system is highly versatile and boasts onboard storage, WiFi, Bluetooth, and a comprehensive I/O interface. The UPC-GWS01, which has already won a Computex d&i Award, is built around AAEON's state-of-t ...
Read more

›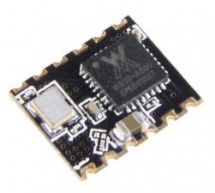 The ESP8266 had been in the tech scene for over four years now and has seen various competitors like the RTL8710 or, more recently, the RDA5981. But none of them has really been able to knock off the ESP8266 from its throne. The ESP8266 is seen by most as being "good enough." So the need to switch to a new chip is not necessary. Regardless this, SeeedStudio has developed a new chip, the Air602 module. Its t ...
Read more

›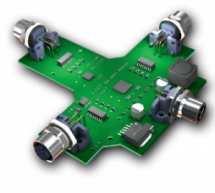 If you are a hardware DIY enthusiast who is interested in open source hardware and want to share projects and designs, you have to learn more about Upverter. Upverter is a web-based EDA (Electronic Design Automation) system which enables hardware engineers to design, share, and review schematics and PCBs (Printed Circuit Boards). It does for open-source hardware design what GitHub have done for open-source ...
Read more

›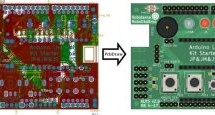 This small Python script takes a KiCAD board (.kicad_pcb file) and produces a 2D nice looking drawing of the board as an SVG file. This allows you to quickly and automatically create awesome pinout diagrams for your project. These diagrams are much easier to read than a labeled photo of a physical board or an actual KiCAD design. You and your users will love them! Dependencies This script requires the pcbne ...
Read more

›
I needed a Lux meter for testing flashlights. There are some good lux meters available in the $15-25 range, but shipping always takes a long time and I needed it now. That's when I realized that I had an unused BH1750 light meter module laying around, which I bought some time ago but never used it. So I grabbed an Arduino, a Nokia 5110 LCD, wired everything up on a breadboard and had a functioning lux meter ...
Read more

›