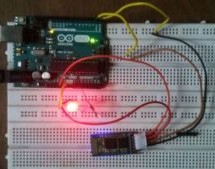 DIY Arduino based lockers can be found plenty in the internet where keypad was used to feed lock input. But this Bluetooth enabled Door locker uses Bluetooth as a medium to connect with the locker and your smart phone to feed input credentials. This locker allows you to lock/unlock your locker without physical touch when you are within the range of Bluetooth communication. DESIGN: Arduino is the heart of th ...
Read more

›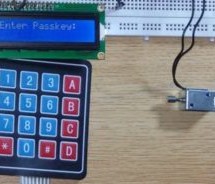 As thefts are increasing day by day security is becoming a major concern nowadays. In this project we will make a digital door lock system with keypad using Arduino Uno. It will open your door only when the right password is entered and it will start beeping when a wrong password is entered. Components Required 4×4 keypad LCD Arduino Uno Push Pull Solenoid TIP 120 NPN transistor Power Supply Breadboard ...
Read more

›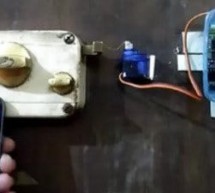 Introduction Hi, friends. I came to this idea of controlling a door latch/lock remotely using a smartphone when I saw many people many times forget to carry latch/lock keys when they leave the house for a short trip, or the door gets latched accidentally while casually talking to neighbors, etc. In such cases, there remains no option but to break the lock. Also, sometimes you are inside your bedroom and wan ...
Read more

›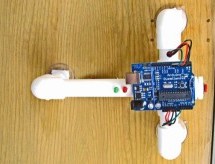 Protect your secret hideout from intruders with a lock that will only open when it hears the secret knock. This started out as a bit of a joke project, but turned out to be surprisingly accurate at judging knocks. If the precision is turned all the way up it can even detect people apart, even if they give the same knock! (Though this does trigger a lot of false negatives, which is no fun if you're in a hurr ...
Read more

›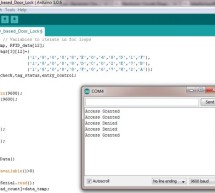 Its quiet fun to work with RFID based projects! In the previous article, we saw how to interface RFID with Arduino. Interfacing is the first step to create any useful project. So why don't we create an RFID based Access Control System or an RFID based Door Lock using Arduino? The system I have designed here is a simple version of the project. This project can be enhanced with a lot of features (which I will ...
Read more

›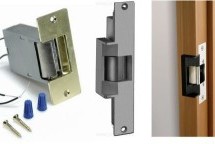 Thanks to everyone who supported this project and voted for it in the Arduino Challenge! I was awarded second prize and hope to participate in more Arduino contests in the near future. This tutorial will explain a simple way to make a password protected bluetooth door lock using your Arduino, which can be unlocked by sending a four digit pin from your Android phone!  The hardware setup is quite simple,  and ...
Read more

›