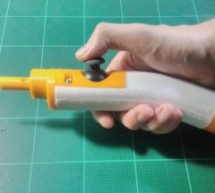 Makers and hobbyists searching for a new Arduino project to keep them busy this weekend may be interested in a 3D printed DIY Arduino electric screwdriver created by "Progress Thailand". The DIY electric screwdriver is fitted with a 9 g Micro server which has been modified for continuous rotation and connected to an Arduino Nano. As you can see from the image above the electronics have then been housed in a ...
Read more

›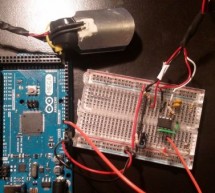 So I mentioned in an earlier Instructable that I am a teaching assistant (TA) for an introductory engineering course for biomedical engineering majors at Vanderbilt University. My main task as a TA is to re-write a few laboratory exercises that the students will be performed during the class. One of the laboratory exercises was to implement a simple circuit to measure the someone's heart rate using photople ...
Read more

›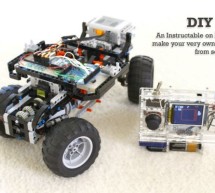 UPDATE (8/29/13): Thank you readers for your enthusiasm and kind remarks regarding this project! It has been a tremendous journey since I started this project back in March, but I am very glad with the resulting product and the excitement with which it has been received by the maker community. Happy building! -Cyrus Do you like Legos? Do you like Arduinos? Do you like RC things that you can bring to life wi ...
Read more

›