Currently I'm working on a device to electrocute home insects like cockroaches, progress is small because they are smarter than I thought, but that's a different story. For that project I had to find a source of sufficient high voltage and output power. Presented in previous post 5V/400V converter had insufficient voltage and power, another option, flyback transformer was too dangerous to be used here. Fina ...
Read more

›
If you find my design interesting, you could make a small donation: http://paypal.me/RegisHsu This is a small size power supply with low cost and easy to make that only taking about 5 more hours. I was very happy with it and would share with you. Power Supply Specifications Input: 5v-16v/3A DC Output: 1.3V - 15.5V/2 Amps Step 1: Materials and Tools Here is a list of materials and tools I used for this proje ...
Read more

›
A BIG HELLO! and welcome to Mixed Outputs first instructable. As most of my project involve electronics of some sort, having a good power supply is essential to be able to meet the demand of different power requirements. So I built me a bench-top power supply from an old ATX power supply Unit (PSU) that worked (and still works) great. However I've recently noticed some limitations with having a full fledged ...
Read more

›
The Geiger–Müller counter is a relatively simple tool to measure ionizing radiation. To increase sensitivity, construction presented here contains three (instead of one as usually) soviet STS-5 lamps. This is important for measurements of natural sources of (low) radiation like soil, rocks (an article about my trip with Geiger–Müller counter on Śnieżka mountain). Principle of operation of a Geiger–Müller co ...
Read more

›
Hi all! After a couple of months with a lot of work, I come here again with the last board I develop before Christmas. It's a dual USB serial and I2C converter based on two MCP2221 Microchip 2.0 USB-Serial bridges. I develop it as a need on my work with the last project I'm involved. I need to monitor a serial communication between two devices. With only one converter, I must choose between RX and TX lines ...
Read more

›
Features Dual Input Buck-Boost with Integrated PowerPath™ Manager Ultralow Start-Up Voltages: 850mV Start with No Backup Source, 300mV with a Backup Source Compatible with Primary or Rechargeable Backup Batteries Digitally Selectable VOUT and VSTORE Maximum Power Point Control Ultralow Quiescent Current: 1.6μA Regulated Output with VIN or VSTORE Above, Below or Equal to the Output Optional Backup Battery Tr ...
Read more

›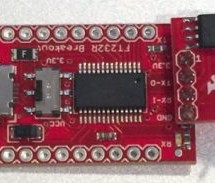 I stood in stunned silence at the smoke billowing up from the hardware on the workbench. Just moments before, it had been operating as expected, before self-destructing with a sound that can only be compared with a gunshot. The failure of the hardware under test had an unexpected consequence: the computer that had been using a USB-to-UART converter to communicate with the hardware experienced a USB fault th ...
Read more

›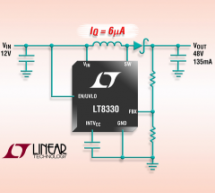 Features 3V to 40V Input Voltage Range Ultralow Quiescent Current and Low Ripple Burst Mode® Operation: IQ = 6μA 1A, 60V Power Switch Positive or Negative Output Voltage Programming with a Single Feedback Pin Fixed 2MHz Switching Frequency Accurate 1.6V EN/UVLO Pin Threshold Internal Compensation and Soft-Start Low Profile (1mm) ThinSOT™ Package Low Profile (0.75mm) 8-Lead (3mm × 2mm) DFN Package Descriptio ...
Read more

›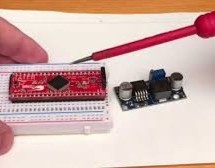 Every now and then someone asks on different forums if there is an way to control cheap LM2596 modules with an Arduino or another microcontroller. I decided to demonstrate one solution that might be basic electronics for some, but still many don't know about. Those buck converters will change the output voltage to make the feedback pin, connected to the output via a voltage divider, become 1.25V or so. If f ...
Read more

›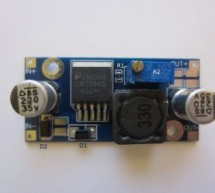 LM2596 based step-down DC-DC converter modules can be bought on eBay quite cheaply for around a dollar each. But how do they perform? Is it safe to use it to power your design? Let's find out. According to TI's website, these LM2596 step-down (buck) regulators are sold for $1.8 each for a quantity of a thousand. So how a finished converter could be sold for just above a dollar each is quite a mystery to me. ...
Read more

›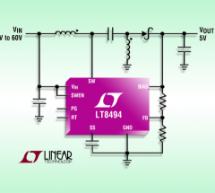 Features Low Ripple Burst Mode® Operation: 7μA IQ at 12VIN to 5VOUT Output Ripple (<10mV Typ.) Dual Supply Pins: Improves Efficiency Reduces Minimum Supply Voltage to ~1V after Start-Up to Extend Battery Life Wide Input Voltage Range of ~1V to 60V (2.5V to 32V for Start-Up) PG Functional for Input Supply Down to 1.3V FMEA Fault Tolerant in TSSOP Package Fixed Frequency PWM, SEPIC/BOOST/FLYBACK Topologies ...
Read more

›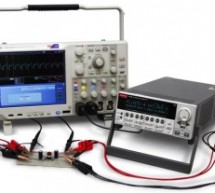 DC-DC converters are widely used components that convert DC power from one voltage to another, producing a regulated output voltage. These devices are used in many electronic products, including laptops, mobile phones, and instrumentation. Like any device, DC-DC converters need to be characterized by manufacturers and by engineers evaluating them for a design. Given the increased pressure to develop product ...
Read more

›