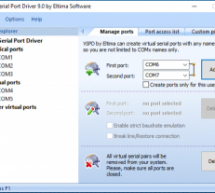 Serial communication was once the most widely used method of transferring data between computers. Many computing devices that you have used over time employ serial communication. Some of the terms associated with this type of data transfer are FTDI chip, COM interface, the RS232 protocol, and serial port. Serial communication refers to data that is electronically sent and received a single bit at a time. It ...
Read more

›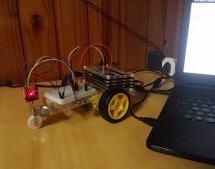 In the world of Internet of Things, it's easy enough to get something connected to the Internet. But what should you use to communicate with and control it? There are many standards and tools available, but the best choice is always to use the tools you have on hand. [Victor] found himself in this situation, and found that the best way to control an Internet-connected car was to use the Flask server he alre ...
Read more

›
Story Behold: the MorseCard! Fulfill your dreams of becoming a telegraph operator (or just make something cool to show your friends) with this weekend project. The MorseCard features a high-contrast OLED screen that will decipher whatever you tap out. I have written a variety of different sketches for the MorseCard, as the video above shows, that can do things like teach you Morse code, allow you to write o ...
Read more

›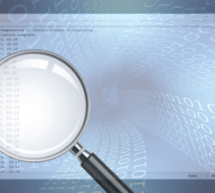 Introduction The Atmel tinyAVR MCU's are great little chips for projects but can prove difficult to debug. Some ATtiny chips do not have direct support for hardware based serial and therefore the Serial object is unavailable in your code, however, it is easy to add a SoftwareSerial object and view output in the Arduino IDE. The code in this article uses an ATtiny85 with an FTDI Serial TTL-232 USB Cable to s ...
Read more

›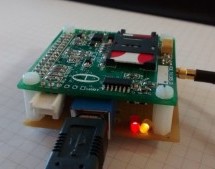 Hi all! Here's the new project where I'm working a couple of days. Since I develop the SIM900 module and test it, I don't work with it. Also, I've got at home some samples of the MCP2200 USB bridge that I want to test it. So make an USB interface for this board was the perfect idea! This allows to use the SIM900 board with a PC, Raspberry or similar, with the plus of no need external power supply or control ...
Read more

›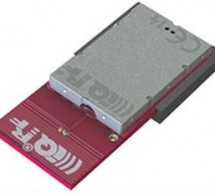 At cars, chip-tuning usually results in a higher power of a motor. Even the new communication module (transceiver) TR72D from IQRF has passed such "chip-tuning" of RF portion, resulting in a higher max. RF output (up to 12mW). New RF chip - Spirit1, used at TR72D also provides excellent sensitivity and GMSK modulation (Gaussian Minimum Shift Keying) with high resistance to interference. That´s why the new m ...
Read more

›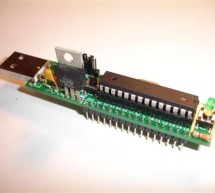 I have a device which provides a USB port. If I attach it to a Windows PC it is recognized as a "CP2103 USB to UART Bridge Controller". According to the device documentation, it should communicate in serial format at 38400bps.I have to talk to this device with a atmega microcontroller. Since the USB pinout is different from the serial UART of the uC, firstly I thought I would need a circuit to convert the s ...
Read more

›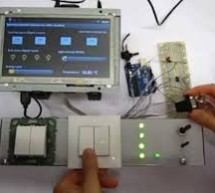 In this post I'd like to describe you a project I'm working on that consists of connecting an Android development board to one (or more) Arduino slave(s) using modbus protocol and rs485. Even though the idea of this project could be applied in many fields, I chose to contextualize it in a typical smart home context: a touch display that dims lights, shows temperatures and bulbs statuses. The nice feature of ...
Read more

›