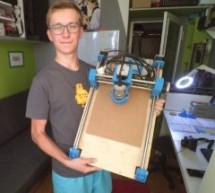 Young maker and Arduino enthusiast Nikodem Bartnik has created a fantastic Arduino CNC machine by converting a Dremel cutting tool and using a selection of 3D printed parts and aluminium profiles. Components used to build the DIY Arduino CNC machine project include an Arduino Uno development board, CNC stepper shield running GRBL for control, together with NEMA 17 steppers and motor drivers, a relay for the ...
Read more

›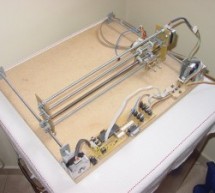 All parts were developed separately. This allowed adjustments in the assembly as well as smaller changes in case the design of one or other part become required. Focus on low cost and use of materials easily accessible in the local market. For more detail: Homemade Plotter (CNC Machine) ...
Read more

›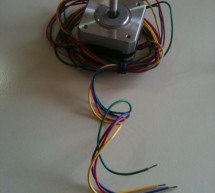 I've seen a number of tutorials about how to build the platform for a 3-axis CNC milling machine.  I have not seen anyone tackle the tricky subject of the electronics. Here now is my attempt to do so. Step 1: Parts You'll need: - an arduino. I chose duemilanova. (depends on the board you get) - 3 stepper motors.  I chose NEMA 17s . ($15/ea) - 3 EasyDrivers from Sparkfun . ($15/ea) - some Cat5 ($2?) - a 12V ...
Read more

›