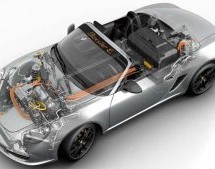 While luxury carmaker Porsche works towards bringing an all-electric Boxster to production 11 years after it first started thinking about it, a sixteen-year-old from California's Napa County has side-stepped the long wait (and the high price tag) and converted his own. Joining the likes of Simone Giertz (who, tired of waiting for a Tesla ute, made her own), St Helena teen Isaac Kelly decided that he wo ...
Read more

›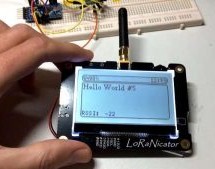 LoRa is a useful technology if you need to send data a long way at low power levels. Leveraging this, [5Volt-Junkie] decided to build a small pager named the LoRaNicator. Those who love a detailed build log will enjoy this. The pager features everything up to and including the kitchen sink. A Cortex M0+ runs the show, flashed with an Arduino compatible bootloader, while a RFM95W module handles the LoRa comm ...
Read more

›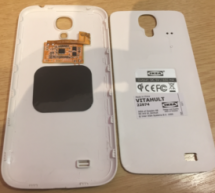 The Achilles Heel of the Mikroelektronika Hexiwear is its charging: the charging and USB connector are only designed for a limited number of plug-unplug cycles, and it does not have a wireless charging capability like the Apple iWatch. Until now! I have built a DIY wireless charging system for the Hexiwear 🙂 : Wireless Qi Charging? IKEA!!!! I have been experimenting with wireless charing for a few weeks, in ...
Read more

›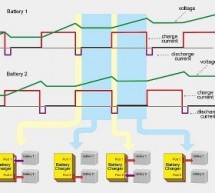 Any hobbyist can charge a battery quickly, but can you do it without an explosion, excessive heating or major degradation in battery cycle life? Well many companies have managed fast charging techniques  that typically use specialized algorithms. These algorithms take into account the chemistry of the battery and some sort of non-standard charging rate curve. Many device manufacturers and wireless op ...
Read more

›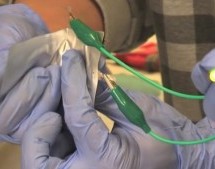 Researchers at Stanford University have created a fast-charging and long-lasting rechargeable battery that is inexpensive to produce, and which they claim could replace many of the lithium-ion and alkaline batteries powering our gadgets today. The prototype aluminum-ion battery is also safer, not bursting into flames as some of its lithium-ion brethren are wont to do. The prototype battery features an anode ...
Read more

›