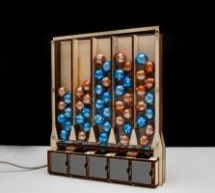 [John] sent this one in to us a little bit after Christmas, but we'll give him a pass because it's so beautiful. Think of it this way: now you have almost a full year to make a binary advent calendar of your own before December 1st rolls around again. Normal advent calendars are pretty cool, especially when there is chocolate behind all 24 doors. But is it really a representational ramp-up if you never get ...
Read more

›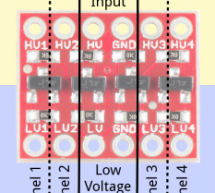 If you have ever tried to connect a 3.3V device to a 5V system, you know what a challenge it can be. The LC-04 bi-directional logic level converter is a small device that safely steps down 5V signal to 3.3V and steps up 3.3V to 5V at the same time. In this instructable, mybotic explained the procedure to use the LC-04 bi-directional logic converter. Description: The LC-04 module offers bi-directional shifti ...
Read more

›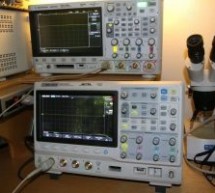 I've had a Siglent SDS1102CML two channel 100 MHz bench scope here for the last two years. I demand a lot from my test equipment so had low expectations when it arrived. After all, how good can a $359 unit be? Turns out, quite a good for the price. I reviewed it here. But the screen is smaller than most modern pro scopes with lower resolution than many would like. And 100 MHz just doesn't cut it for a lot o ...
Read more

›