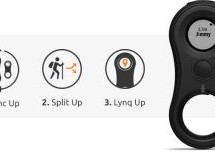 Have you ever been to a concert with no way to find the friends you were supposed to meet, seems like things could not get worse but there is no signal and Google map is not working (even when it does, it won't pinpoint where they are)? Yes, I know a lot of people can relate to this situation. It might not have been at a concert, could have been in a conference, during hiking, cycling events or a beach part ...
Read more

›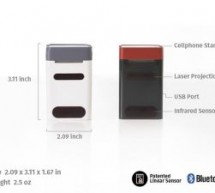 Serafim is a company of some talents and experts in optoelectronics industry, and it aims to offer affordable, useful, and cool consumer electronics for a better computing experience. The latest amazing product by Serafim is: iKeybo! iKeybo is a virtual projection multilingual keyboard that can turn any flat surface into a keyboard. iKeybo can work as a piano too. Check this video to see iKeybo in action: i ...
Read more

›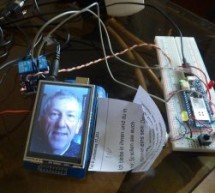 Recycle your old cellphone to build one and connect it by a browser to your new phone, PC or tablet! Things used in this project Hardware components Arduino MKR1000 × 1 ICStation UNO × 1 2.8 TFT Shield for Arduino Uno × 1 Breadboard (generic) × 1 Relay (generic) × 2 Software apps and online services Web of Cam Story About this Project Introduction At first, I wanted to use my actual Windows 10 Phone and Win ...
Read more

›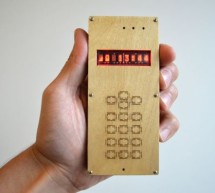 The DIY Cellphone is a working (albeit basic) cellphone that you can make yourself. It can make and receive phone calls and text messages, store names and phone numbers, display the time, and serve as an alarm clock. It connects to GSM networks (like AT&T and T-Mobile in the U.S.) using a regular (full-size) SIM card. It builds on the hardware and software in the Arduino GSM Shield but extends it with a ...
Read more

›
Old cellphones are easy to acquire and they have built in lithium charging circuitry. What a wonderful base for a power supply for small mobile things. I hooked up a cellphone to the arduino with the ability to charge the cellphone when you plug the arduino into the usb port. Please note that this was just a quick rig and as i did not have the correct screwdrivers, does not involve taking apart the cellphon ...
Read more

›