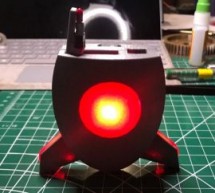 Over the years, I have built many robotic projects and most of it run by an Arduino so let me explain a little bit about this amazing technology. Arduino is a microcontroller board, has up to 14 digital input/output pins (of which 6 can be used as PWM outputs), 6 analog inputs or more, this allows Arduino to read the input from sensors in the real world in real time and react accordingly by controlling a se ...
Read more

›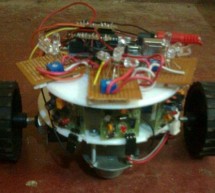 Introduction For our ECSP project we have made a bot that senses and follows light and at the same time avoids obstacles. Rationale We wanted some hands on experience in using microcontrollers and electronics in general . Using a combination of light and distance sensors seemed like a strong combination and a good learning oppurtunity. Hardware Components used:- 1)L293D motor driver 2)IC 7805 voltage regula ...
Read more

›
The CatBot is an autonomous laser toy for your cat. You may say "But Joe, isn't the laser pointer the best toy for the lazy cat owner?" I'd have to say no, the CatBot takes one step further. Using two servos, an Arduino and a cheap $3 laser you can provide your cat with endless fun. Step 1: The Problem I was buying pet food and saw a $3 laser from PetCo. I thought the cat might like it. I was wrong. The cat ...
Read more

›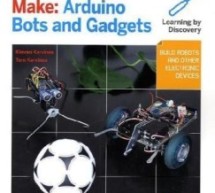 Want to build your own robots, turn your ideas into prototypes, control devices with a computer, or make your own cell phone applications? It's a snap with this book and the Arduino open source electronic prototyping platform. Get started with six fun projects and achieve impressive results quickly. Gain the know-how and experience to invent your own cool gadgets. With Arduino, building your own embedded ga ...
Read more

›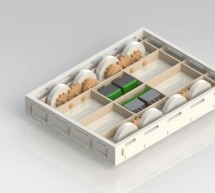 Welcome to the Boss Box Bot instructable, or as we like to call it, the Bo-Bo Bot. The Bo-Bo Bot was designed to use extremely low cost materials to allow people to construct a robot without high-priced kits. Our Bo-Bo Bot will be made using various tools such as AutoCAD, Corel Draw, and a laser cutter, so it's not to be taken lightly.  We hope you find this instructable helpful while being able to show of ...
Read more

›