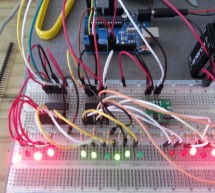 Hello everyone; I was looking for this project for a long time.  Finally I it it together with a lot of effort.  For this project you will need: [box color="#985D00" bg="#FFF8CB" font="verdana" fontsize="14 " radius="20 " border="#985D12" float="right" head="Major Components in Project" headbg="#FFEB70" headcolor="#985D00"] 1-   Arduino Uno ($30 from Radio Shack) 2-   RTC DS1307 (like $2 from EBay) 3-   2 S ...
Read more

›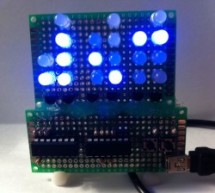 I was wandering the internet looking for a good arduino tutorial on how to build a binary clock with seconds, but I could not find one. So now I am  writing this for you to have a binary clock with seconds, minutes, and hours. What I did: -Because controlling 20 LEDs individually for this cube would be messy, I multiplexed. -I used an ATtiny84 and a SN74HC164N to control the clock. This makes the clock chea ...
Read more

›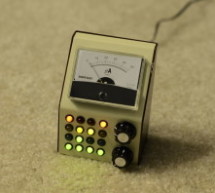 Overview This is a guide to building an Arduino-powered clock that uses LEDs to display a 24-hour clock (hours and minutes) as binary digits, an analog meter to display the seconds, a switch to toggle between time-display and time-setting mode, and 2 knobs for setting the hours and minutes. This was designed from scratch, but is an improvement over other Arduino binary clocks that miss milliseconds here and ...
Read more

›
In this instructable I am going to show you, how to paint a black and white image of Darth Vader and bring it to life by adding a binary clock and making it talk. If you are not a big Star Wars fan, don't worry you can use the electronics and code to make any painting say the time. Even with your own voice. This was my first ever Arduino project, so I'm certain, that anybody can do it. I started with a norm ...
Read more

›