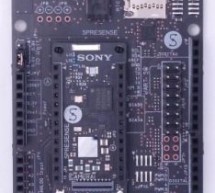 Distrelec Ltd, leading European distributor of electronics, automation and measurement technology has added the new Spresense range by Sony, manufacturer of consumer and professional electronics, to the webshop. The Spresense is a compact development board based on Sony's power-efficient multicore microcontroller CXD5602. Featuring an integrated GPS, high-res audio output and multi mic inputs, the board is ...
Read more

›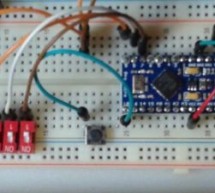 Story A Continuation of One Button Restart of a Stalled Raspberry Pi In a recent article, I showed how an Arduino Pro Micro can be utilized to send characters to the serial console of the Raspberry Pi Zero W. The Pro Micro was chosen because it is small, inexpensive, and easily acquired plus the integrated USB port provides a convenient way to easily upgrade the programming. (Always disconnect the ProMicro ...
Read more

›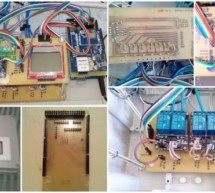 News: In this latest months I've made some important fixes and improvements to the code and to the webserver of the project. See datura_mega_v19.ino for the latest code. The most functional project over internet – Use it as a complete irrigation system for your garden, or use it to control your aquarium, or just to control any kind of devices at home. The imagination is the only limit. Features Arduino prog ...
Read more

›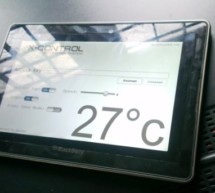 Its been awhile since i last posted something here. Was kinda busy with my university exams & all! Idea for this project was in my mind for very long & i don't think anyone would've done this project with Autohotkey! Anyway, this is a necessity for me, honestly i'm a super lazy person   & i don't like getting up to switch on fan/light even though the switches are just 3 footsteps away!   From th ...
Read more

›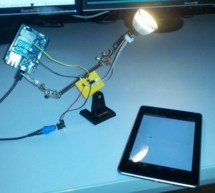 The Arduino Yún is a WLAN capable development board featuring an ATMega microcontroller, as well as a separate chip running a small Linux distribution, making it a perfect candidate for home automation projects like in the picture below! This basic tutorial will show you how to communicate wirelessly between your Arduino Yún and an Android device. Schematics and components for dimming a high power led are a ...
Read more

›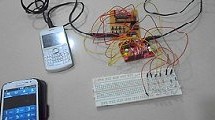 By this mobile controlled automation using Arduino you can perform switching operation of any load or device which is connected with the circuit. Before some days i posted about DTMF tone in mobile communication. Here i am using DTMF tone in this project. Visit following link for more information regarding DTMF. Suppose you are outside from your home or office and you forget to off any load like tube light, ...
Read more

›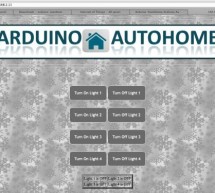 This is Open Source Home Automation Project based on Arduino Uno and Arduino Wiznet based Ethernet shield. How Does it Work The main brain for this project is Arduino UNO Board along with Arduino Ethernet Shield to give it a wireless connectivity.Arduino runs a code to control a Relay board according to the input and also serves a web page through which respective output to the relay board can be controlled ...
Read more

›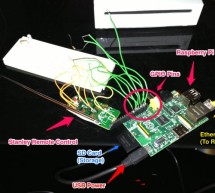 Introduction: The Home Automation Framework project is a web application that can remotely control the electronic devices in one's home using a web interface on a smartphone, tablet or desktop computer. The project facilitates ease of access and remote control of electronic devices for those who are busy, have a disability, or are not physically in the location of the device. Examples of such electronic dev ...
Read more

›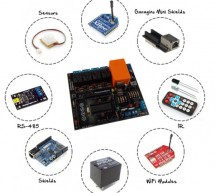 The Automation Board is 100% compatible with the Arduino Uno. This way it allows the enjoyment of all the easy programming and libraries that Arduino provides. It's a strong and versatile board, with multiples resources to develop a fully automation system. The Automation Board dispenses the use of power sources. Thanks to a power source soldered onto the board itself, it is supplied directly from the elect ...
Read more

›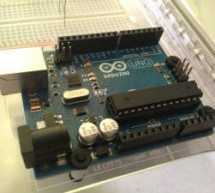 Security system sensors such as motion detectors, reed switches, pressure mats, glass-break detectors, infra-red beams, and conductive film can be very handy for all sorts of things including home automation systems, interactive art installations - and sometimes even security systems! Almost all security system sensors provide a simple switched output that changes state based on whether the sensor has been ...
Read more

›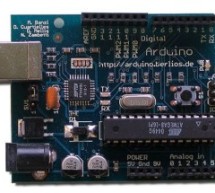 This is a relatively simple controller for controlling equipment in your home. At the moment I control my central heating, security and lighting. By sending commands from my home computer. My homeeasy central heating controller hack. http://www.instructables.com/id/BampQ_homeeasy_home_automation_central_heating_c/ I am also able to login remotely from the internet to control the equipment at home connected ...
Read more

›