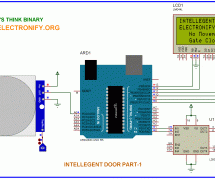 Hello every body welcome back . In today's arduino blog I am going to show you how you can make a automatic door opening system when some one wants to enter your room the PIR motion sensor detects the motion of moving body and sends signal to arduino and motor just move in anticlockwise direction to open the door and after man enter the room the door will automatically closed  . This concept is used to open ...
Read more

›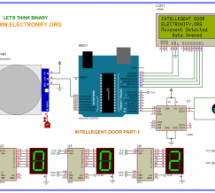 Hello welcome back . In previous part  we have made a visitor detector by using PIR sensor . This application can be used on night because PIR sensor gives output based on thermal object movement . In this tutorial we are going to extend that project with  visitor counter part . First of all i want to apologize that I am unable to  add seven segment without adding extra IC  as promished, it's because we are ...
Read more

›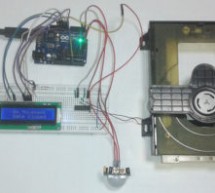 You must have seen automatic door openers in shopping malls and other commercial buildings. They open the door when someone comes near the entrance and close it after sometime. A number of technologies are available to make such kinds of systems like PIR sensors, Radar sensors,  Laser sensors, Infrared sensors, etc. In this arduino based project, we have tried to replicate the same system by using a PIR sen ...
Read more

›