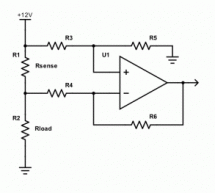 As EDN's Design Ideas editor, I see a range of design submissions, from good, to not so good. A recent DI I turned down for several reasons included a high-side current sense circuit with implementation problems. This got me thinking about the different ways to accomplish current sensing on a voltage rail. At their heart, the majority of DC current sense circuits start with a resistance in a supply line (th ...
Read more

›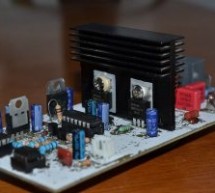 The mighty Class-D amplifier—build one yourself and be amazed by its efficiency. The heat sink barely gets warm! Have you always wanted to build your own audio power amplifier? An electronic project where you not only see the results but also hear them? If your answer is yes, then you should continue reading this article on how to build your own Class D amplifier. I will explain to you how they work and the ...
Read more

›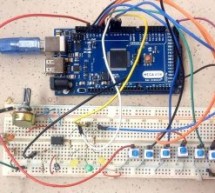 Hi guys, during the last few weeks, I've been working on reconnecting with my love for the guitar. Playing the box guitar was how I relax few years back before the saxophone took over. Going back to the guitar, after 3 years of rarely strumming a chord, I discovered amongst other things that I no longer knew how each of the string should sound, to put it in my friend's words, "My hearing was no longer tuned ...
Read more

›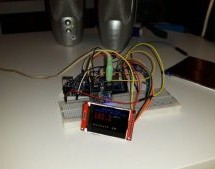 Ok, before to introduce this project, i want to apologize for my English, my native language is French... Secondly, this is my first Instructable, and it's the first part of a biggest project (a MP3/SD card/USB/radio/bluetooth/clock/alarmclock/temperature/humidity on TFT touchscreen 3.5") So, I was searching for a tutorial to create a simple Radio with Arduino... And all what I found was very complex sketch ...
Read more

›
Combine the Si4844-A10 analog-tuned radio receiver with an Arduino to make a full-featured multiband radio. The idea of a single chip radio is intriguing. The prospect is especially interesting to me because, frankly, I envy the analog skills I associate with building a radio receiver. When I browsed the circuit literature in the area, I came across the Silicon Labs collection. One of their chips, the Si484 ...
Read more

›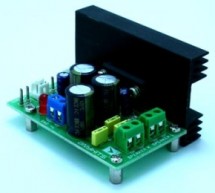 Description The small 2 Channel amplifier constructed around Sanyo's LA4445 IC delivers 5.5Watts +5.5 Watts at 4 ohm load, supply in 12V DC 2Amp, Input impedance 30K. Specifications Dual Channels output : 5.5W Minimum External Parts Very small pop noise at the time of power supply ON/OFF Good ripple rejections Small residual noise Built-in protectors 1. Thermal Protector 2. Overvoltage Surge Protector Stand ...
Read more

›
From the minds at http://arduinotronics.blogspot.com/ Important Update! Since so many people were having problems with the INA125P, we now have a new and improved version that uses the Hx711 24bit ADC amplifier module. http://arduinotronics.blogspot.com/2015/06/arduino-hx711-digital-scale.html My goal was to create a programmable scale for weighing objects, parts counting, even directing product flow on a c ...
Read more

›
Real-world measurement requires the extraction of weak signals from noisy sources. High common-mode voltages are often present even in differential measurements. The usual approach to this problem is to use an op amp or an instrumentation amplifier and then perform some type of lowpass-filtering to reduce the background noise level. The problems with this traditional approach are that a discrete op-amp circ ...
Read more

›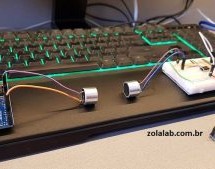 Some of the best hacks are the ones which seem perfectly obvious in hindsight; a solution to the problem that's so elegant, you wonder how it never occurred to you before. Of course we also love the hacks that are so complex your eyes start to water, but it's nice to have a balance. This one, sent in by [Eduardo Zola] is definitely in the former group. In the video after the break, [Eduardo] demonstrates hi ...
Read more

›
BEAVERTON, Ore., March 15, 2016 /PRNewswire/ -- Tektronix, Inc., the world's leading manufacturer of oscilloscopes, today introduced the P7700 series of TriMode™ probes for use with Tektronix performance oscilloscopes. Offering up to 20 GHz bandwidth, the new probes ease the challenges designers face when debugging circuits found in the latest mobile and enterprise designs by minimizing probe loading, impro ...
Read more

›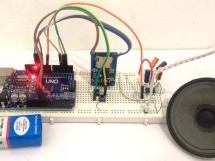 Adding sounds or music to our project will always make it looks cool and sounds much more attractive. Especially if you are using an Arduino and you have lots of pins free, you can easily add sound effects to your project by just investing in an extra SD card module and a normal speaker. In this article I will show you how easy it is to Play music/add sound effects using your Arduino Board.  Thanks to the A ...
Read more

›
Inspired by mammals' eyes, University of Wisconsin-Madison electrical engineers have created the fastest, most responsive flexible silicon phototransistor ever made. The innovative phototransistor could improve the performance of myriad products -- ranging from digital cameras, night-vision goggles and smoke detectors to surveillance systems and satellites -- that rely on electronic light sensors. Integrate ...
Read more

›