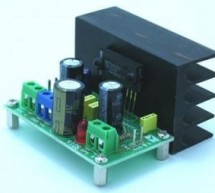 This project is a 10W Stereo Audio Amplifier based on TDA1521 IC. DESCRIPTION The project built around Philips TDA1521 IC, The project provides high quality audio 2X10W Audio output. The device is especially designed for mains fed applications, (e.g. Stereo TV Sound and Stereo Radio). The circuit designed for asymmetrical power supply systems. SPECIFICATIONS It has few external components Input muted during ...
Read more

›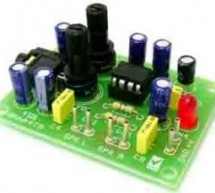 This project is a Mini Stereo Audio Amplifier based on TDA2822 IC. DESCRIPTION The dual low power amplifier built around TDA2822 8pin DIP. IC, it is mainly designed to use in portable players, radios and other building block project. A 3V supply can be used to drive headphones providing 20mW in 32 Ohms per channel, and a 12V power supply will provide 1W in 8 Ohm per channel for small loudspeakers. SPECIFICA ...
Read more

›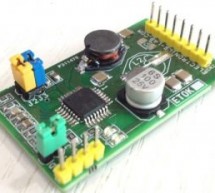 3A TEC Driver Module is a complete power stage solution to drive Thermoelectric Cooler (TEC). The required DC voltage input controls the output current. It consists of the Texas instruments DRV593 power driver IC, along with a few discrete passive components required for operation. It also includes jumpers for configuring the features of the device, LEDs for fault monitoring, and an output filter. The 4 Pin ...
Read more

›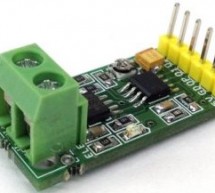 Current sensor amplifier and over current switch project is based on ACS714-30A current sensor and LM358 Op-amp, ½ of  LM358 op-amp used as an amplifier for low voltage  and 2nd 1/2 LM358 op-amp used as comparator which provides over current TTL output, trimmer potentiometer provided to set the over current limit.  ACS714 sensor measures the current up to +/-30Amps, final output of the amplifier is 235mV/1A ...
Read more

›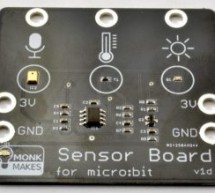 Features 3V and GND connections can be made from either side and allow you to power a second board such as the MonkMakes Relay Board or MonkMakes Speaker. LED 'power on' indicator Reverse polarity protection All three sensors are analog and can be connected to pins P0, P1 and P2 using alligator clips. Getting Started Connecting to your micro:bit You only have to wire up the sensors that you are actually usi ...
Read more

›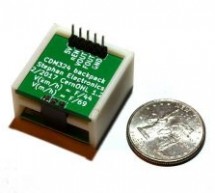 The Doppler Effect I'm sure you're quite familiar with the Doppler effect: you send an RF signal at a given frequency to a target, and if this object/person is moving the reflected signal's frequency will be shifted. This is the reason why a fire truck's siren has a higher pitch when the truck is going towards you than when it is going away. The CDM324 / IPM165 Motion Sensor You may recall the article I wro ...
Read more

›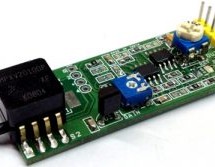 General purpose differential amplifier project has been designed for various pressure sensor amplifier applications. Circuit provided with multiple resistors, capacitors, dual sensor options and 4 pin Header connector to interface other external sensors.  Schematic is an example from NXP application AN1318 Figure 2. The most popular silicon pressure sensors are piezo-resistive bridges that produce a differe ...
Read more

›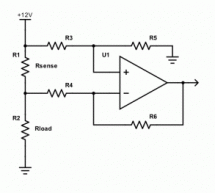 As EDN's Design Ideas editor, I see a range of design submissions, from good, to not so good. A recent DI I turned down for several reasons included a high-side current sense circuit with implementation problems. This got me thinking about the different ways to accomplish current sensing on a voltage rail. At their heart, the majority of DC current sense circuits start with a resistance in a supply line (th ...
Read more

›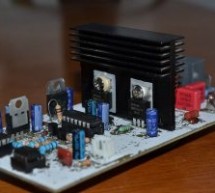 The mighty Class-D amplifier—build one yourself and be amazed by its efficiency. The heat sink barely gets warm! Have you always wanted to build your own audio power amplifier? An electronic project where you not only see the results but also hear them? If your answer is yes, then you should continue reading this article on how to build your own Class D amplifier. I will explain to you how they work and the ...
Read more

›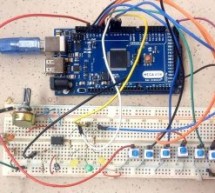 Hi guys, during the last few weeks, I've been working on reconnecting with my love for the guitar. Playing the box guitar was how I relax few years back before the saxophone took over. Going back to the guitar, after 3 years of rarely strumming a chord, I discovered amongst other things that I no longer knew how each of the string should sound, to put it in my friend's words, "My hearing was no longer tuned ...
Read more

›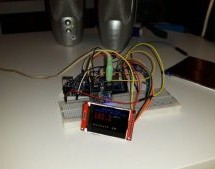 Ok, before to introduce this project, i want to apologize for my English, my native language is French... Secondly, this is my first Instructable, and it's the first part of a biggest project (a MP3/SD card/USB/radio/bluetooth/clock/alarmclock/temperature/humidity on TFT touchscreen 3.5") So, I was searching for a tutorial to create a simple Radio with Arduino... And all what I found was very complex sketch ...
Read more

›
Combine the Si4844-A10 analog-tuned radio receiver with an Arduino to make a full-featured multiband radio. The idea of a single chip radio is intriguing. The prospect is especially interesting to me because, frankly, I envy the analog skills I associate with building a radio receiver. When I browsed the circuit literature in the area, I came across the Silicon Labs collection. One of their chips, the Si484 ...
Read more

›