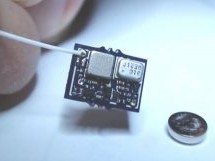 Dire situations require unpleasant solutions, an excellent example of this statement is spying and we have seen what the NSA has done in this regard. It goes against proper ethical character, however, it might be needed in certain circumstances. Usually, the first thing a person who wants to spy would do would be to check and closely monitor the internet presence or life of the party being suspected and pos ...
Read more

›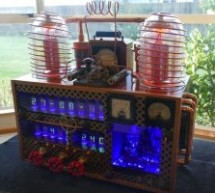 This project is without doubt the most complex I have undertaken, with sixteen IV-11 VFD tubes, two Arduino Mega cards, ten LED Neon light circuits, a servo, an electromagnet, two MAX6921AWI IC Chips, five DC power supplies, a HV power supply, two DC Volt meters, a DC Amp meter, FM stereo radio, 3W power amplifier, LCD screen, and keyboard. Apart from the above parts list, two software programs had to devel ...
Read more

›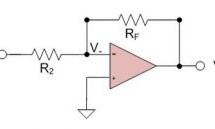 Heightened accuracy and speed in an operational amplifier (op amp) has a direct relationship with the magnitude of its power consumption. Decreasing the current consumption decreases the gain bandwidth; conversely, decreasing the offset voltage increases the current consumption. Many such interactions between op amp electrical characteristics influence one another. With the increasing need for low power con ...
Read more

›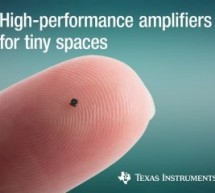 Texas Instruments introduced the industry's smallest operational amplifier and low-power comparators at 0.64 mm2. As the first amplifiers in the compact X2SON package, the TLV9061 op amp and TLV7011 family of comparators enable engineers to reduce their system size and cost, while maintaining high performance in a variety of Internet of Things (IoT), personal electronics and industrial applications, includi ...
Read more

›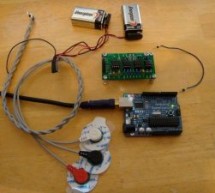 Measuring muscle activation via electric potential, referred to as electromyography (EMG) , has traditionally been used for medical research and diagnosis of neuromuscular disorders. However, with the advent of ever shrinking yet more powerful microcontrollers and integrated circuits, EMG circuits and sensors have found their way into prosthetics, robotics and other control systems. Yet, EMG systems remain ...
Read more

›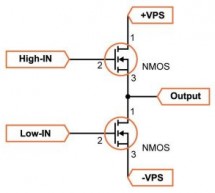 The mighty Class-D amplifier—build one yourself and be amazed by its efficiency. The heat sink barely gets warm! Have you always wanted to build your own audio power amplifier? An electronic project where you not only see the results but also hear them? If your answer is yes, then you should continue reading this article on how to build your own Class D amplifier. I will explain to you how they work and the ...
Read more

›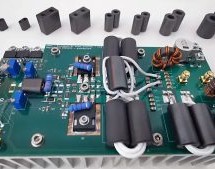 Typically, amateur radio operators use the minimum power needed to accomplish a contact. That's just part of being a good spectrum citizen, and well-earned bragging rights go to those who make transcontinental contacts on the power coming from a coin cell. But sometimes quantity has a quality all its own, and getting more power into the ether is what the contact requires. That's where builds such as this we ...
Read more

›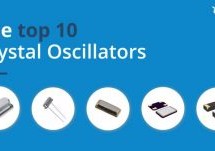 A crystal oscillator is an electronic circuit that generates an electrical signal with a very precise frequency. To achieve this, it uses the mechanical resonance of a vibrating crystal made of piezoelectric material. The first crystal oscillator was invented in the late 1920s by Walter Guyton Cady who was interested in submarine detection with ultrasonic waves. He suggested that a piezoelectric resonator c ...
Read more

›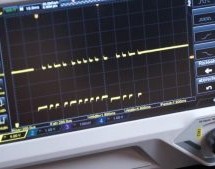 There was a time when an intercom was simply a pair of boxes with speakers joined by a couple of wires, with an audio amplifier somewhere in the mix. But intercoms have like everything else joined the digital age, so those two wires now carry a load of other functionality as digital signalling. [Aaron Christophel] installs these devices for a living, and has posted a fascinating reverse engineering vid ...
Read more

›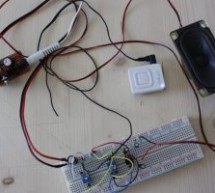 In most cases first project in electronics for beginners is building simple audio amplifier. That is because it requires small number of elements and not a lot of knowledge to build one. For low power amplifiers we could use integrated circuits like TDA family. But I will show how to make amplifier using operational amplifier. This amplifier is only to proof the concept. It real use can be as preamp for gui ...
Read more

›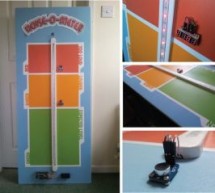 I built this a short while ago as an idea to use in a primary classroom setting. Poster displays are often used by primary teachers wanting to control the noise levels in their classrooms but I wanted to add technology to make it dynamic and responsive. The motivation for this came after seeing the Adafruit Digital NeoPixel LED Strip online and realising its potential as part of a VU meter. Everything else ...
Read more

›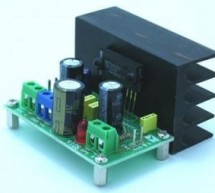 This project is a 10W Stereo Audio Amplifier based on TDA1521 IC. DESCRIPTION The project built around Philips TDA1521 IC, The project provides high quality audio 2X10W Audio output. The device is especially designed for mains fed applications, (e.g. Stereo TV Sound and Stereo Radio). The circuit designed for asymmetrical power supply systems. SPECIFICATIONS It has few external components Input muted during ...
Read more

›