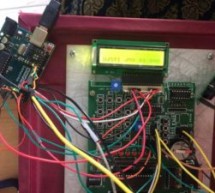 Raising from bed can be the most painful thing you could ever do. We often set alarms to wake up but ends up in snoozing it out or even kick the alarms away. To address this we have come up with an Arduino project " IQ alarm clock " which will annoy you until you wake up. The most highlighting thing about this alarm is that it will ask you a question once it starts sounding and you can turn it off only if y ...
Read more

›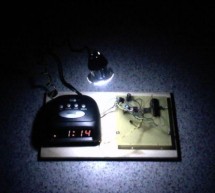 My Motivation This winter my girlfriend had a lot of trouble waking up in the morning and seemed to be suffering from SAD (Seasonal Affective Disorder). I even notice how much harder it is to wake up in the winter since the sun hasn't come up yet. Symptoms of severe SAD can include irritability, oversleeping but still being tired, not being able to get out of bed, depression, and even some physical problems ...
Read more

›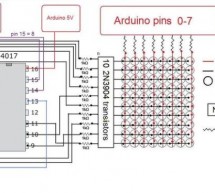 Updated Aug 4, 2011 A streamlined version is now described here. Beside the enclosure, the original feature of IllyClock is showing the time in colors: 3 hours before wake-up time, color changes from green to orange; 1 hour before wake-up, the time is shown in red. One can estimate how much sleep is left just by squinting at the clock. Parts you will need: - Illy coffee can (250g); chosen because it is easy ...
Read more

›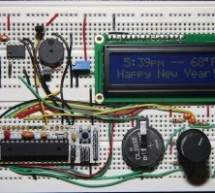 I don't get up at the same time every day, so I thought it'd be nice to have an alarm clock that would drag me out of bed at different times on different days. That was the initial idea: things got out of hand, of course, and this is the result. What it does: 1) It displays the time, day, and date. It also keeps track of the year, leap years, and adjusts automatically for daylight savings time. 2) It displa ...
Read more

›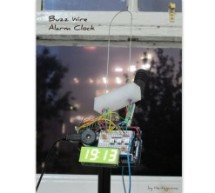 Does it happen to you to slide your finger across your phone's screen and turn the alarm off ... just because you have automated this task and don't even need to open your eyes? Well, let me present to you the alarm clock that WILL MAKE YOU: ..... stand from the bed ..... open your eyes ..... get you absolutely focused ..... and finaly WAKE UP !!! Here are some stories from life that may encourage you to bu ...
Read more

›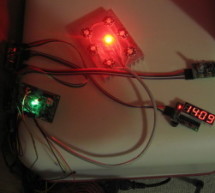 As the nights gradually lengthened in autumn 2011, I discovered the joys of Arduino and thought that it would be a great way to implement something that I have wanted for a long while - a gentle way to wake up on a winter's morning.  Sadly, it has taken me over a year to find the time and understanding to put it all together, but here, in time for some of the shortest days of this winter, are the results! T ...
Read more

›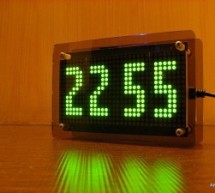 Wise Clock 3 is an open-source, highly hackable geeky clock that shows a lot more than the time. Its main function is to display user-editable quotations retrieved from an SD card (like those used in photo cameras). In addition, Wise Clock 3 can show the time in "Pong" mode or "Pacman" mode. It can also display the date, including the day of the week and the temperature. Another catchy function is to show a ...
Read more

›