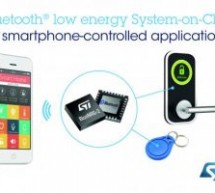 Introducing its latest-generation Bluetooth Low Energy (BLE) System-on-Chip, ST Microelectronics hghlights low power, small size, and high performance to enable widespread deployment of energy-conscious, space-constrained applications with BLE connectivity. The device provides state-of-the-art security and is Bluetooth 5.0-certified ST uses an ARM Cortex-M0 core to provide low-power, extremely efficient, 32 ...
Read more

›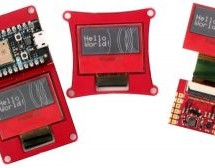 ePaper displays (EPDs) are becoming a trend in application, just like the display used in Amazon Kindle, for their low power consumption due to the to the underlying 'bistable' display technology. These displays can continue to show information without any power at all. It is only required while updating the display with new information, otherwise there won't be any power consumption. Providing such revolut ...
Read more

›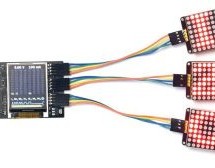 I²CDriver is an easy-to-use, open source tool for controlling I²C devices. It works with Windows, Mac, and Linux, and has a built-in color screen that shows a live "dashboard" of all the I²C activity. It uses a standard FTDI USB serial chip to talk to the PC, so no special drivers need to be installed. The board includes a separate 3.3 V supply with voltage and current monitoring. I²C is Everywhere It's in ...
Read more

›