Social Jukebox is an Arduino-powered music player tailored to allow music sharing through tangible interaction.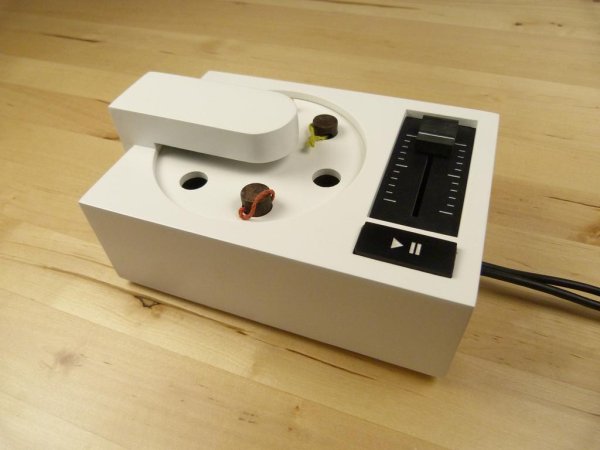 The device, based on  wooden tokens, has the aim of  bring back the physical aspect of music sharing and allow  multi-user listening in a social environment.
The tokens have RFID chips embedded in them, so the music player can read the link to a Spotify song. The device randomly selects tokens and tracks as it goes, creating a real-life, listening experience.
For more detail: Social JukeBox: a physical connection to Spotify