Scott W Harden has built an updated version of his ECG circuit for tracking his heartbeat. The main goal of the update is to provide a hack for collecting heartbeat with minimal h/w cost and circuit complexity.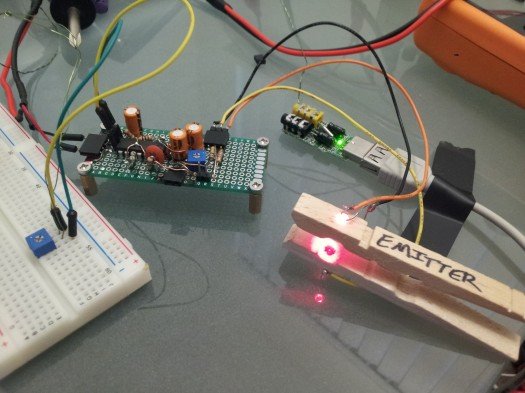 As you can see from the project photo above, the heartbeat detector is based on photoplethysmogram. Scott nicely describes the basics of heartbeat detection and also how LEDs can be used (with appropriate filtering) for detecting the hear rate.
The circuit indeed looks pretty simple:
Scott uses a PC soundcard to read the analog data coming from the amplifier, but obviously an Arduino or Flyport could read the analog signal and transmit it to your favorite mobile device (or Cloud app).
More information about the project, circuit setup and code can be found here.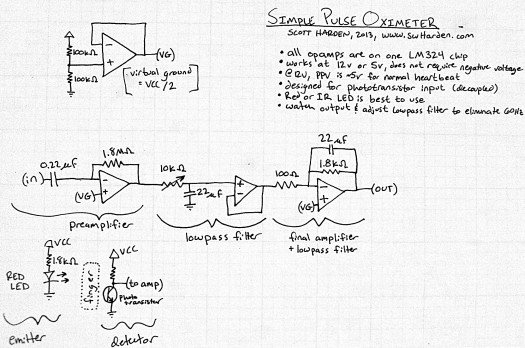 This entry was posted on Saturday, April 20th, 2013 at 7:32 pm and is filed under Uncategorized. You can follow any responses to this entry through the RSS 2.0 feed. You can skip to the end and leave a response. Pinging is currently not allowed.
For more detail: Very simple ECG + Pulse Oximeter