The new R&S NGE100B power supply series is particularly easy and safe to operate. The robust instruments have galvanically isolated channels and safety binding posts. The color-coding of the channels provides a quick overview. The power supplies are compact, quiet and can optionally be remotely controlled via WLAN, a unique feature for instruments in the under EUR 1000 price class.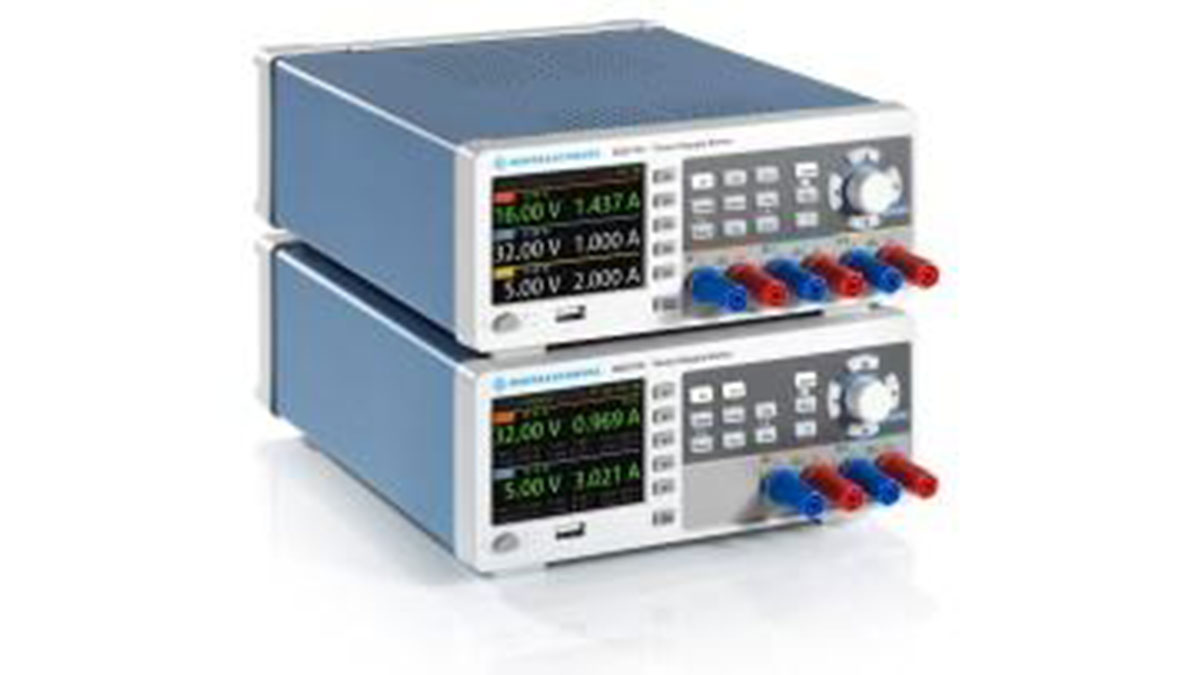 The new power supply series consists of the R&S NGE102B with two channels and the R&S NGE103B with three channels. They are suitable for various applications in education and production as well as in R&D labs. With these new features, Rohde & Schwarz is addressing the educational sector in particular.
The power supplies' new color-coding of the channels simplifies operation. Thanks to regulated fans, the R&S NGE100Bseries is also particularly quiet. In addition, the inputs and outputs are now equipped with safety binding posts, eliminating the need for adapters. The R&S NGE100B series power supplies can be remotely controlled via the integrated USB interface and optionally via LAN or WLAN, which is especially useful for education.
Galvanically isolated channels
In addition, the R&S NGE100B series features some functions that are exceptional in this price class: all channels are galvanically isolated, floating and electrically identical. This allows each channel to be operated as an independent power supply. Higher output voltages and currents can be achieved by combining the channels in serial or in parallel.
Adjustable maximum current, voltage and power
The easy-to-use safety functions protect the device under test and the power supply, even in complex setups. This allows maximum voltages and currents to be set and shutdown scenarios to be defined.
Basic equipment for educational applications
Combined with the R&S RTB2000 oscilloscope, the R&S FPC1500 spectrum analyzer and the R&S HMC8012 digital multimeter, the R&S NGE100B power supplies are ideal for universities and R&D laboratories. These instruments are all part of the company's Value Instruments portfolio, which offers high-performance entry-level T&M equipment at competitive prices.
Read more: Rohde & Schwarz optimizes power supplies for educational applications