Wearable electronic devices that intend to track and measure the body's movements must be soft enough to flex and stretch to accommodate every body-movement. But, integrating rigid electronics on skin-like flexible materials has proven to be challenging. Clearly, Such components cannot stretch like soft materials can, and this mismatch frequently causes wearable devices to fail. Recently scientists solved this problem by developing a new method called hybrid 3D printing.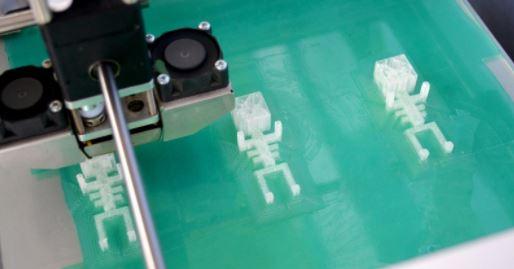 A collaboration between the Wyss Institute, Harvard's John A. Paulson School of Engineering and Applied Sciences, and the Air Force Research Laboratory, has resulted in developing hybrid 3D printing method. It combines soft, electrically conductive inks, and matrix materials with rigid electronics into a uniformly stretchable device.
To make the circuits and the flexible layers, the researchers use thermoplastic polyurethane(TPU), both pure and with silver flakes. The method is quite easy to understand. As both the substrate and the electrodes contain TPU, they firmly adhere to one another while they are co-printed layer-by-layer. After the solvent evaporates completely, both of the inks harden, forming an integrated system that is both flexible and stretchable.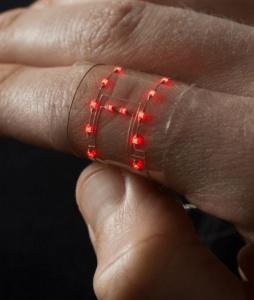 As the ink and substrate are 3D-printed, the scientists have complete control over where and how the conductive features are patterned. Thus they can design circuits to create soft electronic devices of nearly every size and shape. The hybrid 3D printing method enables development of flexible, durable wearable devices that move with the body.
Conductive materials exhibit changes in their electrical conductivity when stretched. Soft sensors, that detect movements, are made of those materials and are coupled with a programmable microcontroller to process those data. The microcontroller also transmits the data to communicate in a human-understandable way. As a proof-of-concept, the team created two devices – a wearable device that indicates how much the wearer's arm is bending and a pressure sensor in the shape of a person's left foot.
Source: RESEARCHERS DEVELOPED HYBRID 3D PRINTING METHOD TO MAKE FLEXIBLE WEARABLE DEVICES