Avoid car thef is impossible but now find your stolen car will be easier!
You just need to install your Arduino with the GPRS+GPS Quadband Module (SIM908) in a hidden place in your car, maybe in your trunk, in the glove compartment or under your spare tyre. Then connect the GPRS-GSM and the GPS antenna and a SIM card, all of this powered with a battery and… you are ready!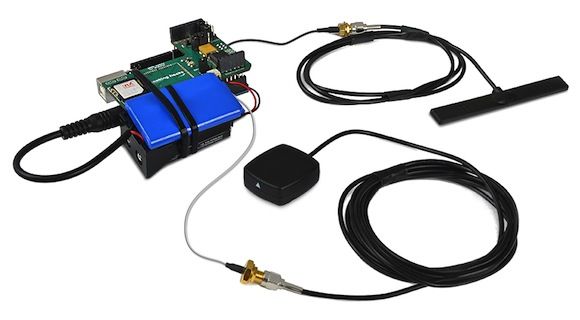 First of all you have to call the police of course, but you can help them a lot. If your car is not parked where do you think, something is wrong… Call immediately to your Arduino, hidden in your car, and it will send you an SMS with the location, longitude and latitude at the moment, and it also sends GPS data to a web server with the realtime position (Google Maps). Thanks to the GPS+GPRS shield you can track your car in realtime. This shield is programmed to recognise your number and only if it is correct it will send you this data.
For more detail: Real-time GPS tracking device for vehicles