Raspberry Pi Compute module
As regular readers will know, it's been a busy time here at Pi Towers recently with the launch of our new website, free educational materials and £1m education fund.
On the engineering side of things we've also been very busy over the past year, and not to be outdone by the education team, we are ready to take the wraps off something special, this time aimed at business and industrial users.
From humble beginnings, the Raspberry Pi platform has grown and matured: the software is now full-featured and stable, and is still constantly improving thanks to the continuing hard work of our heroic community of volunteers; as well as targeted injections of funding to solve some specific issues. The Pi, and the Broadcom BCM2835 SoC at its heart, are also steadily becoming more open.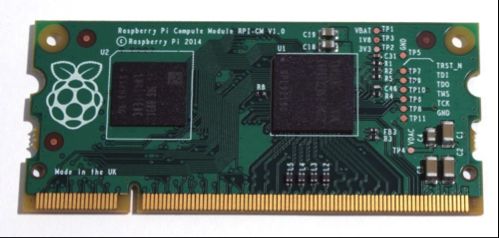 We love hearing about what users are doing with their Raspberry Pis, and are constantly amazed at the range of projects, as well as the inventiveness and creativeness of the community. We are also aware that there are a very significant number of users out there who are embedding the Raspberry Pi into systems and even commercial products. We think there needs to be a better way to allow people to get their hands on this great technology in a more flexible form factor, but still keep things at a sensible price.
Like proud parents, we want to free the core technology of the Raspberry Pi to go forth and become an integral part of new and exciting products and devices, and so today we are announcing the forthcoming Raspberry Pi Compute Module.
For more detail: Raspberry Pi Compute module

Project Ratings:
Related posts