Compact, ultralow-emission, high-speed synchronous monolithic stepdown regulators ideal for noise-sensitive and space-critical applications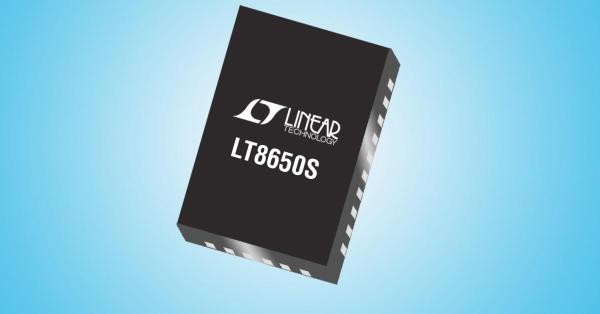 July 8, 2020 – Geneva, Ill.: Richardson RFPD, Inc., an Arrow Electronics company, announced today the availability and full design support capabilities for the Power by Linear Silent Switchers from Analog Devices, Inc.
ADI's Silent Switchers offer high efficiency at high switching frequencies while maintaining ultralow EMI emissions. These regulators bring new levels of performance for synchronous stepdown DC/DC converters.
Maximum input voltages ranging from 8 V to 65 V make them ideal for applications that require from 1 A up to 15 A of output current, including automotive, industrial and communications systems applications.
The Silent Switcher family uses special design and packaging techniques to offer 95% efficiency at 2 MHz while easily passing the CISPR 25 Class 5 Peak EMI limits.
Read more: NEW SILENT SWITCHER OFFERS 95% EFFICIENCY AT 2 MHZ