KYOTO, Japan—Murata Manufacturing Co., Ltd. (TOKYO: 6981) (ISIN: JP3914400001) is going to launch mass production of one of the world's smallest HF-band RFID*1 tags (3.2 x 3.2 x 0.7mm) . Murata has applied its proprietary multi-layer circuit board technology and high-frequency module technology, with which the successful miniaturization of an RFID tag to one-tenth the size of an RFID tag composed of plane surface, was achieved.
The company will exhibit this product at "CEATEC JAPAN 2012", which will be held at Makuhari Messe in Chiba Prefecture from October 2nd to 6th, 2012.
"This innovative RFID tag is an ultra-small component that has been developed by integrating multi-layer circuit board and high-frequency module technologies, Murata core competencies. " says Mr. Hideharu Ieki, Executive Vice President Technology & Business Development Unit Member of the Board of Directors. "In addition to contactless IC cards, which are rapidly becoming widespread, this RFID tag can be attached to various objects to provide, for example, connections with a smartphone. Murata intends to respond flexibly to various potential customer needs and new application use cases in various fields."
RFID*2 indicates technologies in general that exchange information using near-field wireless communications from an IC tag embedded with ID data. Recently, RFID is being used for contactless IC cards such as prepaid fare cards on train lines and e-money, significantly increasing the convenience of our lifestyles. Murata introduced the RFID device "MAGICSTRAP®" to the market in 2008. Until now, "MAGICSTRAP®" has been used for manufacturing process management and other applications.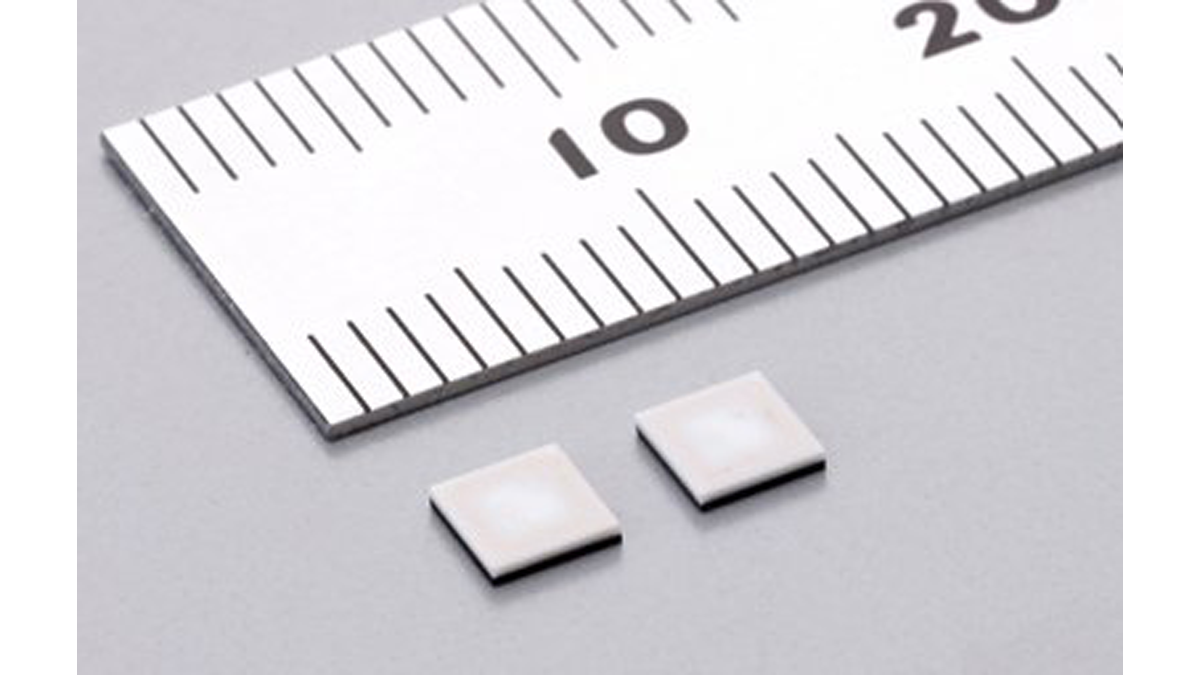 Features
One of the world's smallest RFID tag operating in the HF band
Can be attached to various objects
Easy to apply since no antenna design is required
Extremely high resistance to environmental conditions (high temperature, high humidity)
Compliant with ISO 15693 standard*3. Can use an ISO 15693 standard-compliant reader/writer*4 to read and write data from internal memory.
Use of ICODE SLIX IC manufactured by NXP Semiconductors
Murata has introduced its smallest HF-band RFID tags.
Operating in the 13.56MHz band also used by contactless IC cards, the LXMS33HCNG-134 tag measures 3.2 x 3.2 x 0.7 mm.
Compliant with ISO 15693 standard, the tag can be used with any reader/writer that conforms to the same standard.
The tag is suitable for use in most operating environments including high temperature and high humidity so it suits a wide range of appliance and object tracking, certification and authentication applications.
Normally, an RFID device requires an antenna and the IC tag and due to the frequencies involved the antenna tends to become extremely large.
However, by applying multi-layer circuit board and high-frequency module techniques, Murata has been able to incorporate the antenna within the ceramic substrate.
This approach makes the tag more resistant to environmental conditions.
For more read: Murata shows 'smallest' HF-band RFID tag