Miniature technology is a claim in today's world. We talked recently about the tiny gyroscope which is the size of a grain of rice, and now clothes embedded with miniature solar cells the size of a flea can allow wearers to generate electricity outdoors, and charge items like mobile phones and smartwatches. The cell developed by Nottingham Trent University. They discovered a way to embed miniaturized solar cells into yarn that can then be knitted or woven into textiles.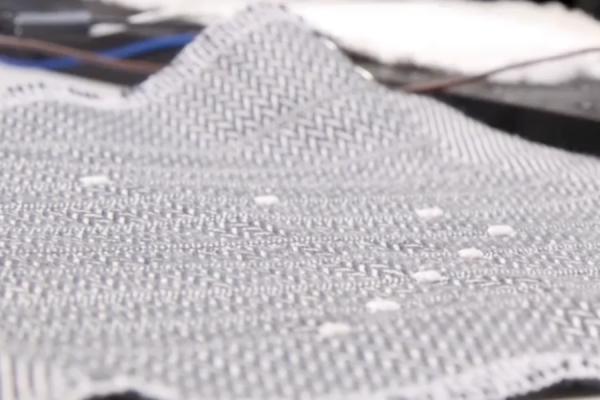 This technology has undergone testing and proven to charge a mobile phone and a Fitbit. The cells are encapsulated in a protective resin which enables the textile fabric to be washed and worn like any conventional cloth. The three millimeters in length and 1.5 millimeters in width cells are almost invisible to the naked eye and cannot be felt by the wearer. This makes the garments appear the same as any regular form of clothing despite having the capability to generate electricity.
The university's Advanced Textiles Research Group created a proof of concept textile of 5cm by 5cm size with 200 cells. The 200 miniaturized cells can generate 2.5-10 volts and up to 80 miliwatts in power, this generates enough power to charge a mobile phone and a Fitbit. According to researchers, if 2,000 solar cells were integrated into a textile it would generate enough power to charge a smart phonethe technology could revolutionize the way we think about solar power, clothing and wearable technology. Also, with the availability of miniaturised solar cells we will be able to generate power in a host of new ways, by utilising things like clothing, fashion accessories, textiles and more. It will enable mobile devices to be charged in environmentally-friendly ways which are more convenient for consumers than ever before.
Read more: MINIATURE SOLAR CELLS EMBEDDED IN CLOTHES CAN CHARGE YOUR MOBILE