LED display Over Temperature Alarm
This project was built to monitor the temperature of one of our computer rooms at work that has rather temperamental air-conditioning. The maximum temperature can be set, and if this is exceeded an alarm is activated.The unit gives a continuous display of current temperature and it's possible for the constructor to change the device program firmware or display board.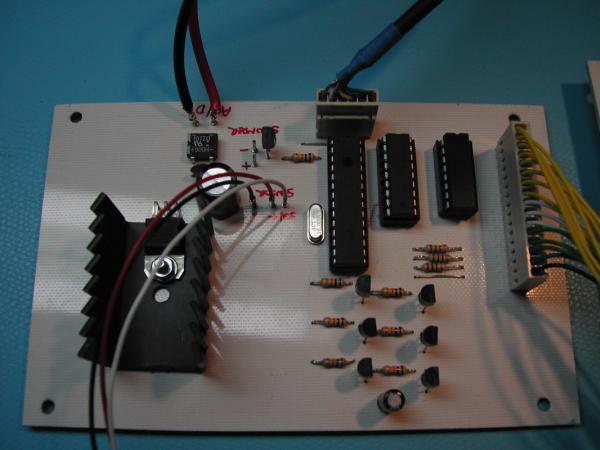 The movie clip shows the project running and then me placing my finger on the temperature sensor. You can see the temperature start to rise and at the trigger point (28 deg), the red LED illuminates. Once I remove my finger the temperature starts to fall but even when below the trigger temperature, the red LED stays illuminated. Pressing the push-button resets the LED.
For  more  detail: LED display Over Temperature Alarm
Project Ratings:
Related posts
Leave a Comment