Designed for processors that support serial interfaces, the one-chip module offers all the functionalities of a dedicated HSM within a single compact MAX10 FPGA chip.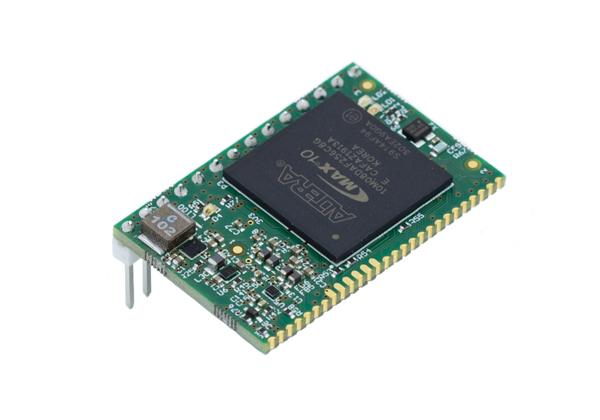 The new release from Skudo is a professional FGPA development board built as an encryption solution to project boards like Raspberry Pi, Arduino, and BeagleBone. It is a plug and play Hardware Security Module that provides a compact pre-configured FPGA chip with functionalities for encrypting data, and can easily be used by any maker board.
"Any controller board (e.g. Raspberry Pi, Arduino etc.) can be connected to the Kryptor PCB via SPI, 12C and UART using a simple data protocol (free Linux API software libraries are also provided) enabling access to the functionalities of the Hardware Security Module (symmetric encryption, asymmetric encryption, hashing, keys generation/storing/management and a True Random Number Generator). Any maker is able to access those functionalities and build complex solutions based on them".
Features Of The HSM Include:
FPGA: Intel/Altera MAX10 8K LE (10M08DAF256C8G)
Dimensions: 23×35 mm
Internal flash: 1376 Kb
Internal RAM: 378 Kb total
GPIO: 250 available from the FPGA (fewer accessible via board)
Operating frequency: 100 MHz
Control: API / encrypted command line interface (CLI)
Platform compatibility: Linux, RPi, Arduino, etc.
Duplication protection: Anti-piracy duplication protection via chip ID
Encryption speed: symmetric encryption speed up to 108 Mbps on a single core (SPI link speed capped at 2 Mbps)
Read more: KRYPTOR FGPA IS A HARDWARE SECURITY MODULE THAT ADDS COMPLEX OPEN-SOURCE ENCRYPTION