Ergonomic enclosures of the 1553 series with a non-slipping surface found their place on a market very quickly. Precise construction with brass bushings, stainless steel screws included, easy PCB placing on standoffs and other details make this series of enclosures universal for practically any "mobile" applications.
Despite very well fitting parts of an enclosure minimizing a possibility of a dust ingress into enclosure, there certainly are applications with a higher risk of water and dust penetration. For these cases the new "W" version is suitable, i.e. 1553W with integrated sealing and a whole construction designed so as to meet IP65 requirements. Fixing positions for screws are located outside the gasket ensuring sealing integrity.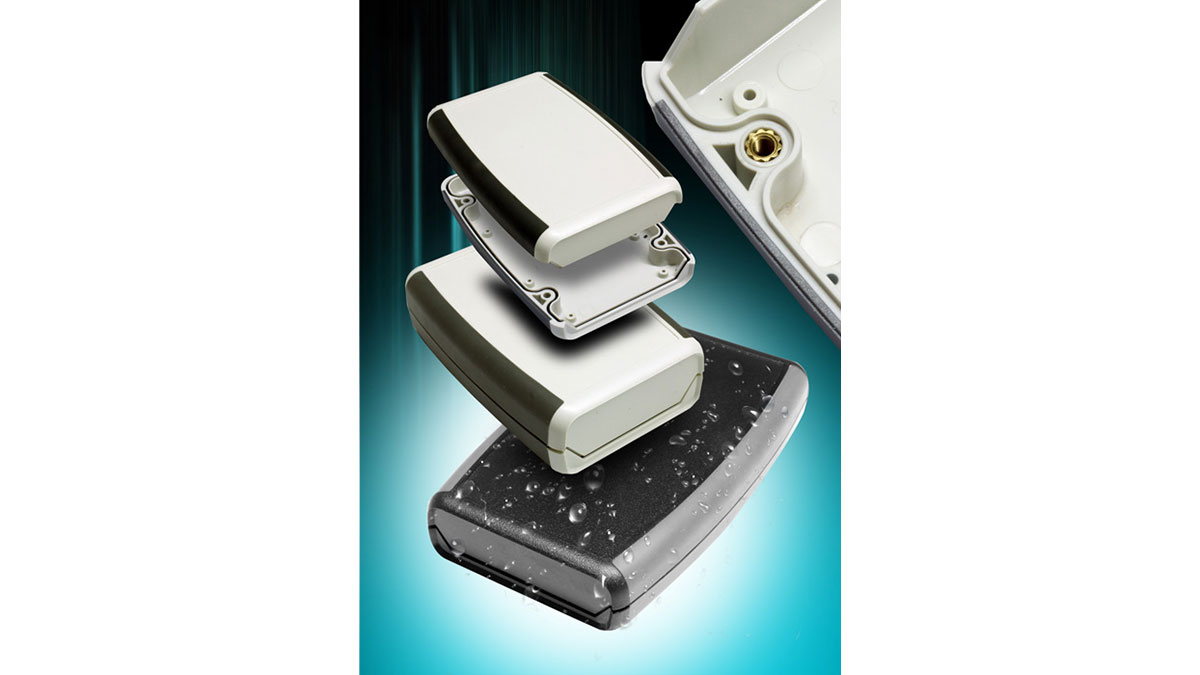 Hammond 1553W series is available in "B", "C" and "D" sizes, i.e. 1553WB (117x79x25mm), 1553WC (117x79x32mm) and 1553WD (147x90x25mm). All sizes are further available in two colours – whit-grey and black (GY/BK).
Further details can be found in datasheets at particular types below this article.
In case of interest in any HAMMOND product, please contact us at [email protected].
For more Details: With HAMMOND 1553W enclosures the rain won´t surprise you