I am very new to the multicopters hobby and a super newbie to the FPV (First Person Viewer) flying. I've never watch in real time someone flying through the screen but I've watched hundreds of videos online! The best-case scenario is to use some goggles (like the Fat Shark) in order to have a better experience. This will make you believe that you are actually inside the cockpit flying the machine. And that's awesome!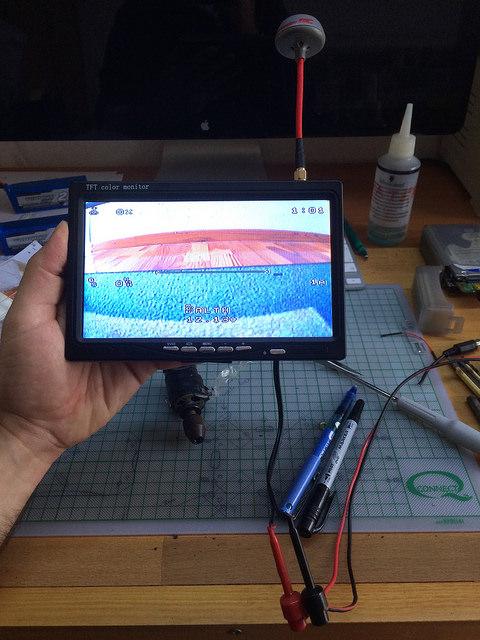 But sometimes, even when everything looks simple this is not translated to cheap as well! A good FPV system, from the camera on the copter to the radio transmission system and the screen on the ground will cost you sometimes more than $200 (without even taking the price of the goggles into the equation). This is huge for my budget especially when the cost will be mirrored to a hobby of mine! So, I am going to try the most efficient solution!
To begin with, I have to order a few components! It seems that the most cost effective transmitters are in the 5.8GHz range. This frequency is more than great when you have visual between the two antennas. But as you go behind a wall or a tree or a dance object in general, then the problems will start. I don't care about that for my first FPV system and that's why I've selected the SkyZone/Boscam 200mW 5.8GHz combo packet.
For more detail: FPV System