If prices of thermal imaging cameras seem to you to be high, but you´d like to take advantage of a graphic temperature displaying, then the TG165 is the right device for you.
Infrared thermometer or infrared camera? A typical dilemma, which device to choose can be solved very simply – by a purchase of imaging thermometer Flir TG165!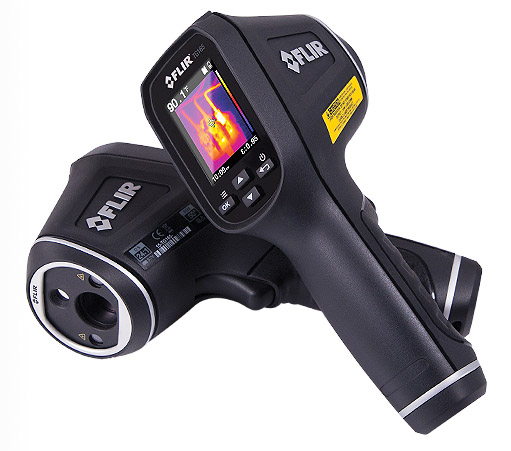 Thermal imaging camera is a great thing for various industrial segments, as we described to you for example in our article "Even hidden faults can be found with FLIR thermal cameras". Perhaps the only disadvantage of quality thermal cameras are their prices. Especially for a casual usage perhaps majority of us will consider the 1000+ EURO investment for such a device.
A good job can be also done by an IR thermometer but by its usage we´re missing a unique feature of visual imaging of a temperature distribution in a given device. In reality perhaps nobody is able to make for example 3600 measurements ( 60x60px) within few seconds and consequently to make an idea how it looks with a temperature in a given device.
From this point of view – the novelty of company Flir – TG165 is a unique device intended for everyone, who wants to have a visual idea about temperature for an affordable price. TG165 is a combination of a quality IR "point
For more detail: FLIR TG165 – do you know a golden middle way …?