Drone ELF First Successful Trial Flight
ElecFreaks will launch a multi-axis unmanned helicopter series: ELF. As the name suggests, this series will be surprisingly tiny. Aimed to design a very compact, portable, able to fly in any place multi-axis helicopter, we will use smart phones app (must support Bluetooth 4.0) instead of remote control. Smaller also means more security and therefore would be more suitable for various occasions and people.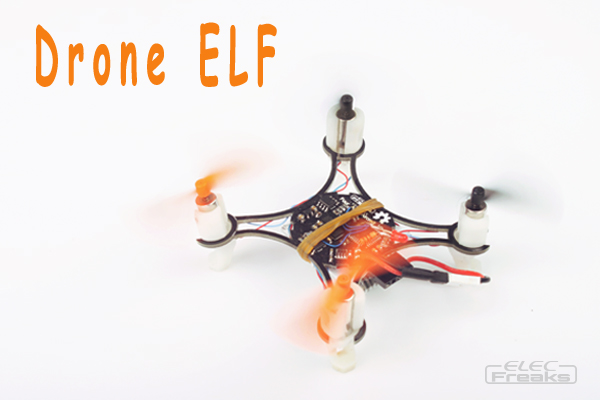 If you are a child, this helicopter will be like any other toy of yours. Like always, we will open source all the information. If you are an advanced gamer, this helicopter will be perfect for research and development. If you are just a junior gamer who don't care details that much, it's totally ok, ELF got novice mode to allow press-one-key takeoff.
For more detail: Drone ELF First Successful Trial Flight
Project Ratings:
Related posts
Leave a Comment