DIY electric longboard using Arduino
Makers and skateboarders who fancy building their very own electric longboard may be interested in a new tutorial created by the Electronoobs website providing details on how to build your very own DIY Electrical on board. Equipped with a battery pack, radio receiver N5060 brushless motor and a little Arduino hardware and programming the electric skateboard is finished with 3D printed cases to protect the electronics from knocks and scrapes.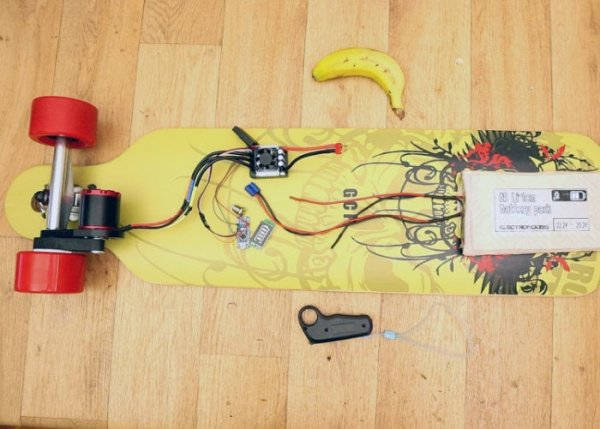 Watch the demonstration video below to learn more about the DIY electric longboard tutorial which can be seen in full over on the Electronoobs website by following the link below.
Electronoobs explains a little more about the inspiration behind the electric skateboard and its features. "I want to make my own homemade electric longboard with a powerfull Brushless motor. The first idea was to use two motors, but I had not enough space between the wheels of my longboard. In this tutorial we will see how to mount everything together, make a test and give the final results. Make sure you watch the tutorial on how I've made my homemade 6S battery pack in order to finish this tutorial."
Project Ratings:
Related posts