Someday soon, your milk carton may be able to tell you that the milk has spoiled, or your bandage may indicate that it needs changing. These and other things could be made possible by a new technique developed at Singapore's Nanyang Technological University, which allows disposable electronics to be printed on a variety of surfaces, using an existing T-shirt printer.
Developed by a team led by Prof. Joseph Chang, the system incorporates building materials including "silver nanoparticles, carbon and plastics." These are applied in layers to flexible materials such as paper, plastic and aluminum foil.
The researchers have printed off complete electrical circuits containing resistors, transistors and capacitors. These circuits have included a 4-bit digital-to-analog converter (typically used for converting digital signals into sound), and RFID tags.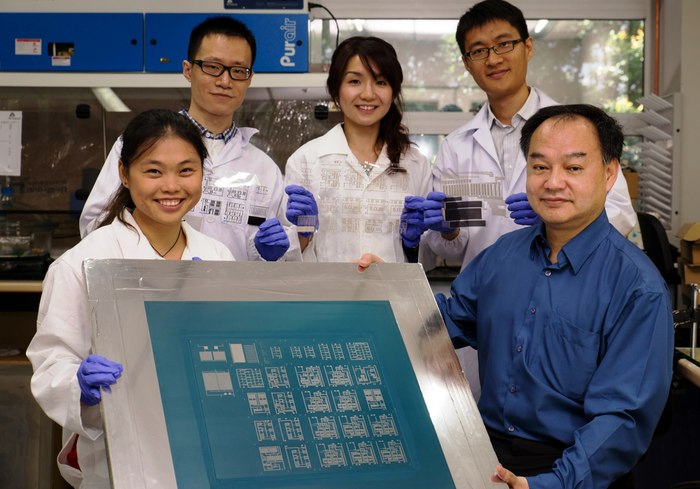 According to Chang, the circuits can be printed on demand in minutes for a few cents each, and the system can be scaled to produce large or small electronics. He also states that it's an entirely green process, requiring no toxic chemicals or oxidizing agents … although studies have indicated that silver nanoparticles aren't entirely innocuous.
For more detail: Disposable electronic circuits produced with a T-shirt printer