Custom DIY Intel Edison Breakout Board
Shared circuits is a place where you can showcase your circuits projects to the world. Be it a simple rat's nest doodle to a complex multi layered PCB with all the bells and whistles.
If you want to show of your design, then this is the place to show it off. And it's free. Just sign up here, upload your design and your done!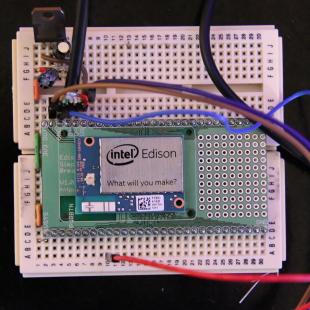 A Simple Breakout board for the edison. Does nothing special except breaks out the 70pin connector to 2.54mm Pins so you can start experimenting with the Edison.Has an experimenters area so you can solder on things like a regulator or Level shifter.

It also has the bottom side through connectors so that you can daisy change multiple boards or other Edison shields
For more detail:  Custom DIY Intel Edison Breakout Board
Project Ratings:
Related posts
Leave a Comment