who would ever imagine that global cultural and economic revolution would spring from the tranquil fields of piedmont, italy, in tiny towns nestled against the stunning backdrop of the alps? but that's exactly where arduino, the system of microcontrollers revolutionzing the maker movement and pioneering the concept of opensource hardware, was born in 2005 and continues to make its home today.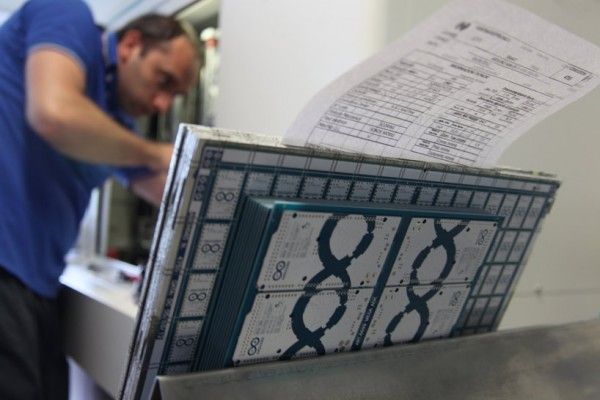 arduino's story is unusual to say the least. five colleagues, seeking to empower students with the tools to create, developed the platform in 2005. now distributors estimate that over one million arduinos have been sold, and the arduino community is among the most resilent and inventive on the internet. forums like instructables and arduino's own scuola connect enthusiasts to learn from one another, and arduino users build on the platform to open up new creative possibilities.
we traveled to turin, italy, to see arduino's first officina, before setting off north to visit the italian factories that continue to be the heart of arduino manufacturing for the entire world.
the citofono to the torino officina arduino, nameplate CNC-engraved at their fablab
image ©designboom
located in what's known as the 'capital of the alps', the torino officina was founded in february 2012 to oversee the development of the hardware and expand the educational and cultural initiatives that surround it. davide gomba, already an arduino veteran by the time, was among the associates instrumental in founding the office, and we're lucky to have him as our guide throughout our visit. it's late august when we arrive, and some of the office is still on summer holidays, but those who are there are hard at work preparing for the release of two new arduino products and organizing the rome maker faire in collaboration with make, asset-camera, and tecnopolo.
For more detail: arduino factory + production tour in turin, italy