Life is full of adventures. The best way to preserve your memories is to capture them exactly as they are and one of the best ways to capture them is with action cameras. Action cameras can go beyond your average camera, or your high-end smartphone would dare to. With their rugged and waterproof designs they can endure the rigors and extremes of any adventure. The GoPro Cameras especially the GoPro Hero family has always been regarded as one of the best action cameras to take for your adventure, but the team at Apeman is putting up a fight in this space with the launch of their 4K action camera called TRAWO.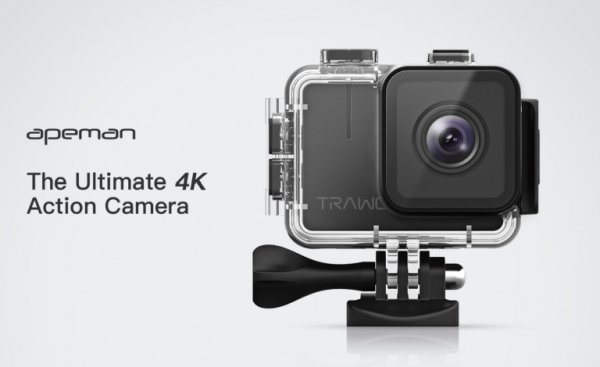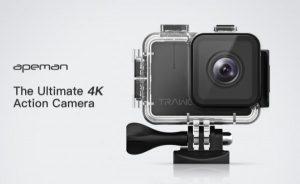 Apeman, a premier team of engineers, product designers, and photographers, has announced the worldwide launch of TRAWO, a pro-quality 4k action camera that sets new standards for performance, control and clarity. APEMAN has launched some action cameras already like the APEMAN A80, A77, and A60 but TRAWO will be the best APEMAN camera ever made.
Features
4K video capture at 30fps
F1.8 Wide Aperture
20 MP HD still images
EIS Stabilization System
170° Wide Angle FOV
Wi-Fi Control
The TRAWO camera can achieve 4K capturing, its video resolution is boosted to 4K at 30fps, and epic still images at 20 MP that captures every moment in crisp detail and unparalleled clarity. Ultra-smooth super slow-mo opportunities are possible with a 1080p resolution at 120fps. Still images can be taken in single, burst and time-lapse modes, which can be saved in the memory for post-production editing.
The TRAWO is built around the advanced Hisilicon Hi3559 chip and sensitive Panasonic MA34120 sensor which together helps the camera to deliver high reliability and performance for its HD Video. Aside from the 4K/30fps the TRAWO is also capable of 60fps at 2K resolution. The TRAWO features a special lens array with 7 layers of glass, UV protection film, and an IR filter for incredibly accurate colors.
Action cameras are made for sports, travel, and adventure and in these situations, it is essential to capture a wide view and fast-moving subjects. TRAWO handles this with an Ultra-Wide 170° adjustable lens which creates an immersive view that puts the viewer right in action and features a patented EIS anti-shake system with built-in motion sensors that create an image buffer for smooth and steady photos and video. The Camera F1.8 aperture helps to enhance the depth of field and performs better in low light situations.
Read more: APEMAN TRAWO – A 4K Action Camera with 20MP Photo that fits your budget