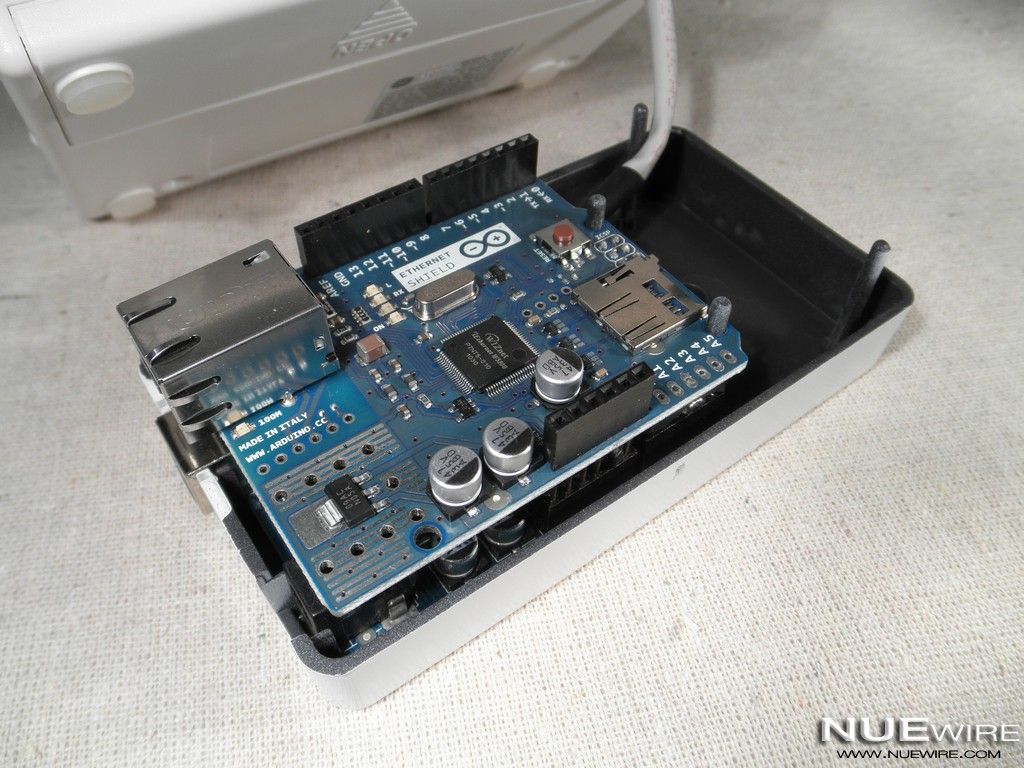 Step 5: Configure ThingTweet
Unfortunately since Twitter has switched to OAuth authentication getting an Arduino to send tweets directly to Twitter from an Ethernet shield has become much more difficult than in the past. For the time being it seems the easiest way to circumvent the issue is to use a proxy between the Arduino and Twitter. The good news is using a proxy allows for better control on the Twitter side and simplifies the code required on the Arduino quite a bit.
For my project I chose to use ThingTweet from ThingSpeak as the proxy between my Arduino and Twitter, mostly because I already had a ThingSpeak account and enjoy the service. Getting the Arduino to send it's first tweet took me only a few minutes to implement with ThingTweet. To get set up yourself check out the great Update Twitter with ThingTweet and Arduino + Ethernet Shield tutorial the ThingSpeak team created, which also includes a sample Arduino sketch.
Note: The code in the next step is based on ThingTweet, but it should be easily updated for any Twitter proxy.
For more detail: AlarmingTweet