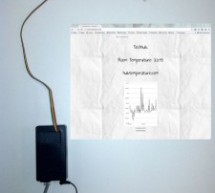 This is how to push high resolution real-time data from Arduino-based temperature sensor to your web page without any server-side coding. Arduino is a great device for collecting, storing and transferring data from various sensors but there are times you need to make your data accessible from any place over the internet, like I did for room temperature in my study. That's when this solution may come handy. ...
Read more

›
This server room environmental monitoring system is a low cost high performance device with the same onboard features as commercial devices costing hundreds of dollars more. In addition to a low cost platform we will provide low cost sensors for many important devices to insure your equipment stays safe and sound. Full instructions are available at sproutboard.com as well as several kits to create some very ...
Read more

›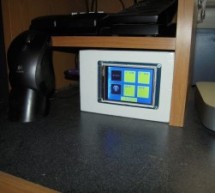 Hey everyone, I finally finished my touch panel for my bedroom wall and am here to show you how i made it. Unfortunately its not installed in my wall yet as I might be moving and don't want to make anymore holes in my walls, but its coming with me and has already proven itself very useful in the state it is in. Overview - Infrared control of TV * Power Toggle * Volume Control * Mute * Input - RF controlled ...
Read more

›