Arduino enthusiasts searching for a board that supports connection via Bluetooth rather than USB may be interested in the Z-duino Bluetooth Arduino board recently launched via Kickstarter. Compatible with the Arduino Uno the new Bluetooth board allows you to remove the need for a USB cable connection making your development and applications more flexible.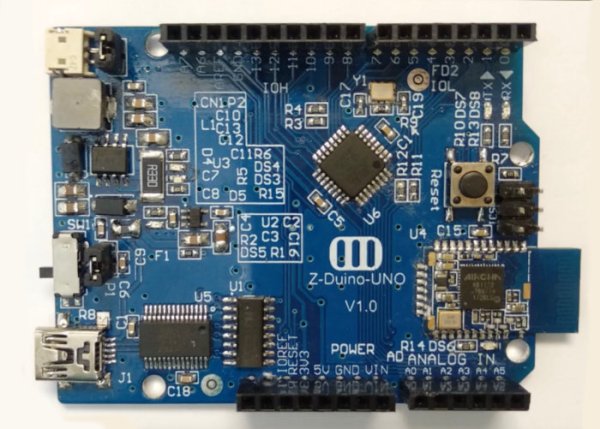 "You can upload your code without USB cable. It is wireless by Bluetooth. Yes, once you have Bluetooth on you computer, you can update the Z-duino over the air. And also, you can download the firmware from your mobile phone. Yes, your Android phone!"
– Question 1:How do you do when you are debugging a project?
– First, connect the computer and your Arduino by USB.
– Second, Upload your code into the Arduino.
– Third, Detach the Arduino and bring to the field and test run.
– If the function is not good, repeat 1-3 steps. Again and again…..
– Question 2: How do you print your log info or use debug console on your filed?
– a: Take a laptop and USB cable to connect the Arduino
– b: I can't
– Question 3: If you use an battery based Arduino project, how do you manage the battery?
– a: Use dry battery, Buy a lot battery to change
– b: Use a rechargeable battery, and take it out to charge when it is low power.
The Z-duino is now available to back via Kickstarter with early bird pledges available from just £16 and worldwide delivery expected to take place during Q1 2019. For more details and full specifications jump over to the official crowdfunding campaign page by following the link below.