After having an entire month of dormancy on this blog, I'm finally beginning to cross off the blog posts on my "Pending" list.
Last year, I made a blog post talking about Kentli's lithium-ion based AA battery that has an internal 1.5 volt regulator. The first order never arrived, and the second one had arrived a few months ago but I never got to actually taking one of the cells apart. That changes today.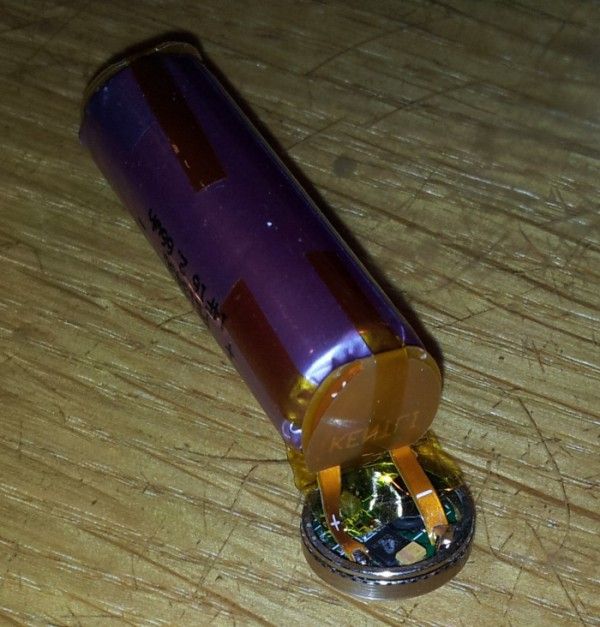 Cell overview
The battery itself looks like a regular AA battery, except for the top positive terminal. There's the familiar 'nub' that constitutes the 1.5 volt output, but also has a recessed ring around it that provides a direct connection to the Li-ion cell's positive connection for charging.
After peeling the label, we are met with a plain steel case, save for the end cap that appears to be laser spot-welded. Wanting to take apart the cell with minimal risk of shorting something out inside, I used a small pipe cutter to gently break apart the welded seam. Two revolutions and a satisfying pop sound later, the battery's guts are revealed.
For more detail: Teardown of Kentli PH5 1.5 V Li-Ion AA battery