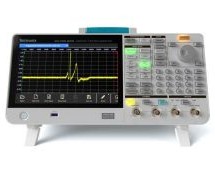 Tektronix, Inc., a leading worldwide provider of measurement solutions, announced that it has redefined the arbitrary/function generator (AFG) with the introduction of the AFG31000 series. A completely new design, the AFG31000 features many key firsts including the industry's largest touchscreen and new user interface that will delight engineers and researchers who need to generate increasingly complex test ...
Read more

›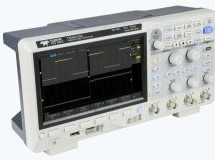 Teledyne LeCroy T3DSO1000 Oscilloscopes are a 2- and 4-channel series of high-speed waveform-capturing devices. The robust T3DSO1000 series can capture up to 400,000wfm/s (in sequence mode), using a 7-inch TFT-LCD to display 256-level, intensity-grading results at 800×480 pixels. This family of oscilloscopes features 100MHz and 200MHzmodels, a digital intelligent trigger system, security erase mode, pass/fa ...
Read more

›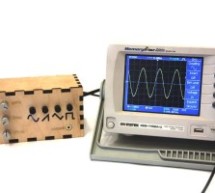 Waveform generators (also called function generators) are useful for testing and debugging circuits.  I often use them to test the frequency response of electronics components like op amp and sensors.  This waveform generator is powered by an Arduino.  It outputs four waveshapes: sine, triangle, pulse, and saw, each waveshape ranges in frequency from 1Hz-50kHz.  The frequency, pulse width, and overall ampli ...
Read more

›