For my latest project, I am diving back into Verilog to create the hardware side of Consolite. For those who don't know, Consolite is the name I've given to my design of a tiny hobbyist game console and associated software toolchain. In my previous posts, I demoed a compiler that translates from a flavor of C to Consolite Assembly, an assembler that translates from Consolite Assembly to binary files, and an ...
Read more

›
The idea behind this project was very straightforward: design an inexpensive remotely controlled system capable of taking still pictures and uploading them to a remote file storage with a camera to be activated by either remote commands or sensor events. And after numerous brain storms the following solution has been found.In base configuration the system comprises of at least two parts: main (MCU) and tran ...
Read more

›
How to build your own VGA-adapter My lifetime project: building an 8-bit computer using Z80 CPU. This week I had a bad flu and could not do anything useful so I decided to dig up my old plans for this project. I first re-designed many things, like power, CPU-board, IO-board and so on (my old plans were around 10 to 15 years old). After some thought I realized: When I get even the CPU-board working, I want t ...
Read more

›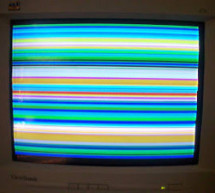 This post is a guide for people that are interested in my previous posts about dual monitor VGA hacking (see 1, 2 and 3). You will need: • A laptop or a computer with a VGA output • A breadboard (optional) and some wires or a strip board for soldering • Wire and breadboard jumpers (optional) • 2 female VGA connectors • 1 male VGA connector • up to 3 lots of 15x1 or 15x2 pin headers (optional) • An Arduino, ...
Read more

›