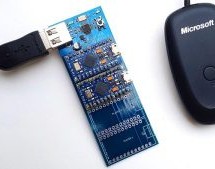 Microsoft's original Xbox was regarded curiously by gamers and the press alike at launch. It was bigger, bulkier, and featured an eldritch monstrosity as its original controller. Thankfully, Microsoft saw fit to improve things later in the console's lifespan with the Controller S, but nothing quite compares to the simple glory of the Xbox 360 controller. Now, there's a way to use one on your original Xbox. ...
Read more

›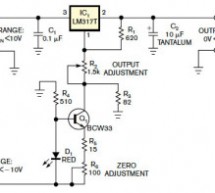 Most engineers know that they can use an inexpensive, three-terminal adjustable regulator, such as Fairchild Semiconductor's LM317, as an adjustable regulator to only some necessary value of voltage, such as 36 or 3V. This value cannot be less than 1.25V without employing other approaches, however. The devices' inner reference voltage is 1.25V, and their output voltage accordingly cannot be less than this v ...
Read more

›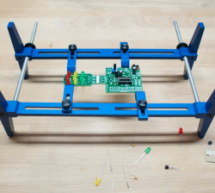 How many times have you had to set your soldering iron down because you couldn't hold the solder and component, while trying to keep the circuit board from moving around? PCB Rax is an easy to use, versatile circuit board holder for repair, prototyping, and assembly that can hold nearly any shape of circuit board. Sure there are other circuit board holders on the market, but they don't hold odd shaped board ...
Read more

›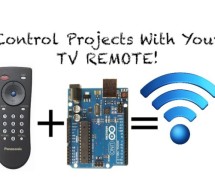 I'm tired of these complicated tutorials on how to use certain things. I like simple, easy to understand, step by step instructions. My biggest problem was with IR and POV*. I've finally mastered how to control my project with any TV remote in a few minutes. In this i'ble I'm going to show you simple, step by step instructions on how to control just about anything with your IR remote. By the way this tutori ...
Read more

›