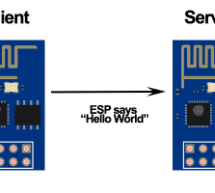 In this project you're going to make two ESP8266 talk with each other. RELATED CONTENT: Like ESP8266? Check out Home Automation Using ESP8266 How it works? You're going to set one ESP as an Access Point (Server) and another ESP as a Station (Client). Then they'll establish a wireless communication and the Client sends a message to the Server saying "Hello World!". Before continue reading this project, pleas ...
Read more

›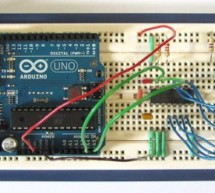 This tutorial shows how to interface eight LEDs to an Arduino using only two Arduino pins. This is made possible by using a PCF8574 I/O expander IC. A "Knight Rider" display is shown on the LEDs. Prerequisites Complete tutorial 4 – Arduino Knight Rider. Be able to use DIP IC packages, e.g. from tutorial 17. Components In addition to an Arduino Uno board, USB cable, wire links and a breadboard, you will need ...
Read more

›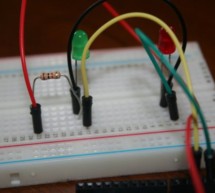 So what I want to do here is do several things with two LEDs with speech recognition I'm using bitvoicer you can get it here Step 1: Part List So I'm doing this with as little parts as I can, here's the list: Green LED Red LED Breadboard 1k Resistor Jumper Cables Computer Computer Mic(you can use a microphone Ardunio (I'm using the UNO but any kind will work) bitVoicer you can get that here Step 2: How to s ...
Read more

›